SEC Chair's Conflicts Fuel Sympathy for Wall Street, Group Says
Robert Schmidt and Dave Michaels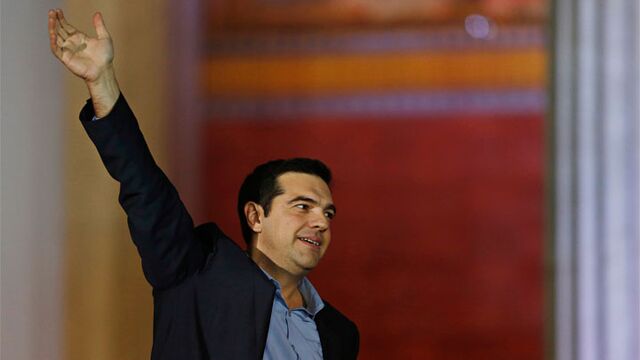 A new report said U.S. Securities and Exchange Commission Chair Mary Jo White let her longstanding ties to Wall Street skew her ability to police the finance industry, adding to the litany of complaints by left-leaning groups about her tenure.
The 65-page study by Rootstrikers, a nonprofit that pushes for campaign finance reform, comes as liberal organizations are increasingly questioning whether regulators are captured by big banks. The report, released Tuesday, criticizes White's work as a corporate defense lawyer, her recusals from some SEC enforcement cases and her propensity for hiring aides who previously worked in the industry.
"White both embodies and promotes the revolving door between government regulator and regulated industry that empowers Wall Street insiders at the expense of investors and society writ large," the report said.
The attack increases pressure on White from Democrats who are demanding the SEC impose heftier penalties on financial firms and complete rules that have languished. White's critics include Massachusetts Democratic Senator Elizabeth Warren, who earlier this month called her leadership "extremely disappointing."
Gina Talamona, an SEC spokeswoman, declined to comment on the report.
'Very Proud'
Responding to Warren, White said in a June 2 statement that she is "very proud of the agency's achievements under my leadership, including our record year in enforcement and the commission's efforts in advancing more than 30 congressionally mandated rulemakings and other transformative policy initiatives to protect investors and strengthen our markets."
The Rootstrikers report also is designed to send a warning signal to President Barack Obama as he considers candidates to replace outgoing Democratic Commissioner Luis Aguilar, its authors said. Liberal groups recently started an online petition to show their dismay with several potential nominees, who work at corporate law firms and are seen as moderates.
"We wanted to put this report out and really lay out a strong case on why the Obama administration should have chosen better last time around," said Kurt Walters, campaign manager for Rootstrikers, referring to White's selection. "We intend to encourage them to make the right choice this time."
Revolving Door
Walters said the group would like to see a commissioner nominated who has a background in policy, academia or public service. He pointed to the recent battles over appointees seen as moving through the revolving door between Washington and Wall Street, including the failed nomination of Treasury Department official Antonio Weiss, who worked as an investment banker at Lazard Ltd.
The report discusses a number of controversial issues that White has been forced to confront in recent months, including the SEC's decision to waive additional penalties for financial firms settling cases. Democratic Commissioner Kara Stein has publicly dissented on several matters, challenging the agency not to shy away from punishing the companies, many of which have been repeatedly sanctioned for violating securities laws.
White's hires also come under scrutiny in the paper, which highlights how many of her top aides have come from Wall Street. That includes new chief of staff Andrew "Buddy" Donohue, an ex-Goldman Sachs Group Inc. lawyer, as well as recently departed Chief Counsel Robert Rice, who worked at Deutsche Bank AG. Enforcement Director Andrew Ceresney was a partner with White at law firm Debevoise & Plimpton.
The report said the agency has been hampered by White's need to step aside from cases involving her husband's work at his law firm, Cravath, Swaine & Moore. The conflict has delayed some settlements as the five-member commission's two Democrats and two Republicans bickered over the terms of the punishments.
Campaign Finance
Along with the report, the group has also created a new website at www.nomoremaryjos.com for people to sign a petition requesting that the administration appoint a commissioner that doesn't have ties to companies the agency regulates.
Rootstrikers was founded in 2011 by Harvard Law Professor Lawrence Lessig. It has been active in seeking reforms for the campaign finance system in the wake of Supreme Court decisions that have loosened contribution rules. It has more recently been working on issues related to financial regulation.
One of the major regulations that investor advocates want passed by the SEC would force companies to publicly report on their political spending. White has signaled the SEC won't act on the measure.