Divine Intervention Sought for Greece as Country Told to Pray
Raine Tiessalo and Nikos Chrysoloras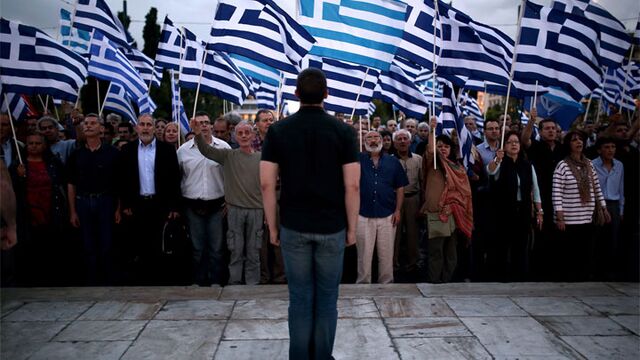 With time quickly running out to resolve the Greek crisis, people appealed to a higher power to break the impasse and prayed for divine intervention.
"The situation in Greece is difficult, the timetable is tight," Finnish Prime Minister Juha Sipila told reporters in Helsinki Tuesday. "There needs to be a miracle for this matter to be resolved by next week."
In Greece, a TV talk show on Monday hosted a bishop in the Greek Orthodox Church, Metropolitan of Thessaloniki Anthimos, who called on people to pray that the country finds a way out of the stalemate and remains in the euro.
The government on Tuesday snubbed European pleas to submit a proposal to avert a default, dimming chances of a compromise at a key meeting this week. The country needs to seal an accord or get an extension before the euro area's bailout expires on June 30, or risk missing payments on its debt of about 313 billion euros ($354 billion).