Five Things Everyone Will Be Talking About Today
A busy start to the week, get caught up here
By and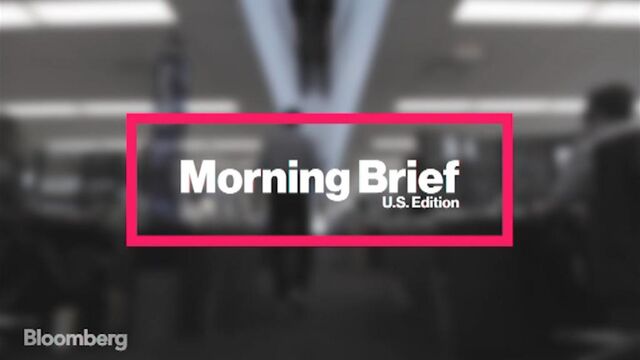 Greek talks go nowhere, bonds yields in Italy and Spain surge and Russia cuts rates. Here are some of the things that people are talking about in markets this morning.
Talks fail again
The meeting this weekend between Greece and its creditors was billed as a crucial last ditch effort: it lasted just 45 minutes. After both sides failed to bridge their differences once again, the Greek government said they continue to face unrealistic demands. Greece's creditors say it's Greece that needs to get realistic. The next key meeting between both sides will take place at Thursday's Eurogroup meeting.
Greek stocks plunge, bond yields spike
Greek stocks dropped as much as 7 percent in early trading and Greek bank stocks plunged over 16 percent. As Greek stocks take a dive, it's 'risk off' in the European sovereign debt market: German bonds are advancing while Spanish and Italian bonds decline. ECB President Mario Draghi is expected to face questions on both Greece and the bond market later today. He speaks at the EU Parliament in Brussels at 9:00 a.m. ET.
Russia cuts rates 
Economists were predicting a 100 basis point rate-cut and that's exactly what they got. The Bank of Russia slashed the one-week auction rate by one percentage point to 11.5 percent. Slowing inflation and stability in the foreign exchange market has given policy makers the breathing room to loosen monetary policy four times so far in 2015. 
Saudi market opens up
One of the world's most restricted stock markets is opening up to foreign investors today. Until this week, foreigners were reduced to getting exposure to Saudi stocks through participatory notes and ETFs. From today, the government is allowing direct foreign access to its market. But there's a big catch: You'll need to be an institutional investor with $5 billion AUM and at least five years of experience.
$10 trillion stock market
The value of all of the companies with a primary listing in China has climbed through the $10 trillion mark. That's a monster increase of $6.7 trillion in just 12 months. As China's bull market blasts through another milestone, analysts are looking for an early indication of the next bear market.
What we've been reading
Here's what caught our eye over the weekend.