markets
U.S. Stocks Fall With Dollar; Treasuries Rise on Greece Deadlock
Jeremy Herron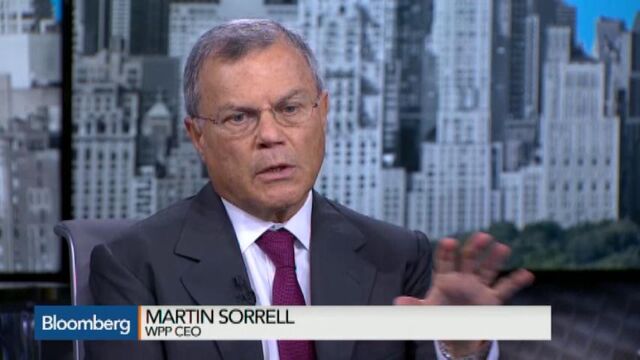 U.S. stocks fell, while the euro rebounded versus the dollar after data showed the American economy is struggling to regain momentum. European equities tumbled as Treasuries rallied amid Greece's impasse with its creditors.
The Standard & Poor's 500 Index slid 0.5 percent by 4 p.m. in New York, after earlier losing as much as 1 percent. The Stoxx Europe 600 Index fell 1.6 percent, while the euro added 0.2 percent to $1.1283, reversing a decline. Spain's 10-year bond yields jumped 17 basis points. Rates on similar-maturity German bunds and Treasuries fell as investors sought out haven assets. Oil dropped a third day and copper lost 1.2 percent.
After months of negotiations that have left the two sides no closer to a resolution, Greece's ability to avert default may come down to a June 18 meeting of euro-area finance ministers. The Federal Reserve starts a two-day policy meeting Tuesday. While U.S. data from hiring to spending have indicated the economy improved after a first-quarter slump, reports Monday showed an unexpected decline in May factory production.
"All eyes are on the tumultuous Greek negotiations which have moved the risk markets not only here in the United States, but across the globe," said Chad Morganlander, a money manager in Florham Park, New Jersey, for Stifel, Nicolaus & Co., which oversees about $170 billion. "That, as well as the weekly thematic will be the message from central banks, in particular the Federal Reserve."
The S&P 500 traded below its average price for the past 100 days as all of its 10 main groups declined. The index was little changed last week, its seventh straight week with a move of less than 1 percent.
Mixed Data
The Fed is expected to keep interest rates steady at this week's meeting, though signs the economic recovery is on a stronger footing have pushed odds of a September increase to 53 percent. Chair Janet Yellen may provide clues on the pace of tightening when she holds a press conference June 17.
Last week, an increase in retail sales and a surge in consumer confidence bolstered optimism in the world's biggest economy.
A Fed report on manufacturing in the New York region unexpectedly declined, data Monday showed. The sluggish factory production figures signaled that the stronger dollar and drop in fuel prices may be still rippling through the economy, holding back American factories.
European policy makers raised pressure on Greece to return to the negotiating table and make further concessions to unlock aid, as each side laid out its demands to rally support for its respective position.
Emergency Plan
The Sueddeutsche Zeitung reported that euro-area countries have devised an emergency plan that includes capital controls for Greece should negotiations fail. The Greek parliament would have to approve the controls.
European Central Bank President Mario Draghi said it's up to the Greek government to take the next step to break the deadlock and secure a deal.
"This week we're going to see more contagion than we've seen so far," Trevor Greetham, London-based head of multi asset at Royal London Asset Management Ltd., told Bloomberg TV. "Both sides have to agree to something here that they don't want to agree to. So we're going to see volatility during the week. Things are really hotting up."
Europe's common currency weakened to as low as $1.1189 before reversing. One-month implied volatility on euro-dollar trading reached 14.39 percent, the highest level since December 2011.
European Stocks
All 19 of the Stoxx 600's industry groups fell at least 0.9 percent, with banks and health care stocks leading declines. The VStoxx Index, which tracks expectations for equity swings, jumped 10 percent to its highest level in almost five months.
Greece's ASE Index dropped 4.7 percent, with Alpha Bank AE and Piraeus Bank SA tumbling at least 9 percent. Germany's DAX Index lost 1.9 percent.
Ten-year Spanish yields climbed to 2.41 percent, widening the spread to German bunds on concern an escalation in the Greek crisis may impair the creditworthiness of other higher-yielding euro-area nations.
Portugal's 10-year bond yields rose 22 basis points, or 0.22 percentage point, to 3.25 percent. Greece's jumped 56 basis points to 12.32 percent. Treasuries due in a decade yielded 2.36 percent Monday, down four basis points.
The MSCI Emerging Markets Index fell 0.9 percent and a gauge of 20 developing-nation currencies retreated for a third day, dropping 0.1 percent.
Copper slid to a three-month low, leading industrial metals lower after China failed to add stimulus over the weekend, despite expectations from some analysts and investors. Futures for September delivery fell 1.2 percent to settle at $2.65 a pound in New York.
West Texas Intermediate crude dropped 0.8 percent to $59.52 a barrel, on speculation the highest production in decades from the U.S. and OPEC's largest members will maintain a global glut. Brent oil slid 2 percent to $62.61 per barrel.
Read this next:
Before it's here, it's on the Bloomberg Terminal.
LEARN MORE