markets
Five Things Everyone Will Be Talking About Today
The week isn't over yet, get caught up here
By and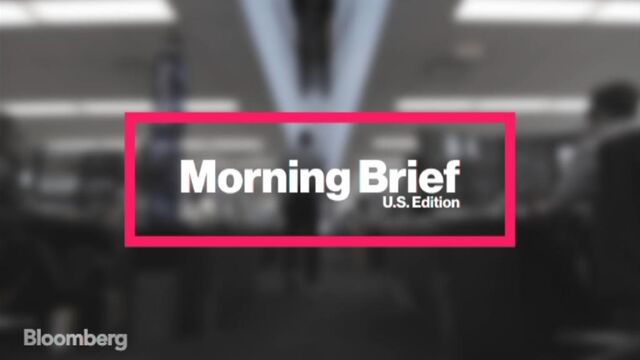 Merkel's message for the FX market, Greek stocks dive after the IMF bails out on talks and one bank thinks China will cut rates this weekend. Here are some of the things that people are talking about in markets this morning.
The euro is weaker
When German Chancellor Angela Merkel stepped up to the podium to deliver a speech in Berlin, the audience was probably expecting a headline on Greece not the single currency. A strong euro makes reforms harder "for countries like Portugal, Spain, Ireland, but especially Spain and Portugal," according to the German leader. The euro dropped following her comments.
Greek stocks are lower
The International Monetary Fund delivered the Greek government a harsh reality check yesterday, just minutes after Greek stocks posted their best day of gains since February. The inevitable happened when the market reopened this morning: The equity benchmark dropped as much as 4 percent in early trading and an index of Greek banks plunged over 8 percent.
Waiting for PBOC's next move
According to China Merchants Bank analyst Liu Dongliang, the People's Bank of China may lower the reserve-requirement ratio this weekend by as much as 100 basis points. Dongliang isn't alone in thinking another rate cut is imminent. HSBC predicts a 50 basis point cut could be delivered in the "coming weeks" and Goldman Sachs say the next move could also occur this month.
The worst quarter for government bonds since 1987
If you've been invested in fixed income recently, it's quite likely you've felt a bit of pain. The bond market has had a rough ride as investors shook off the deflation fear that dominated much of the start of 2015. Bank of America Merrill Lynch's Global Government Index is down 2.9 percent in Q2. If that holds, it'll be the biggest quarterly loss since 1987.
Costolo flies the coop
Dick Costolo is stepping down as  CEO of Twitter from the beginning of next month and co-founder Jack Dorsey will return to the role he was pushed out of seven years ago. According to data compiled by Bloomberg, Costolo's departure will see him leave behind about $16 million in stock awards. Dorsey will stay on as CEO until a permanent replacement can by found, but that hasn't stopped people asking whether this is his Steve Jobs-moment. 
What we've been reading
Here's what caught our eye over the last 24 hours.
Before it's here, it's on the Bloomberg Terminal.
LEARN MORE