Wine
Meet 'White Girl Rosé,' the Wine-on-Demand From 'The Fat Jew' and 'White Girl Problems'
Two Instagram and Twitter superstars are saving the summer—according to themselves
By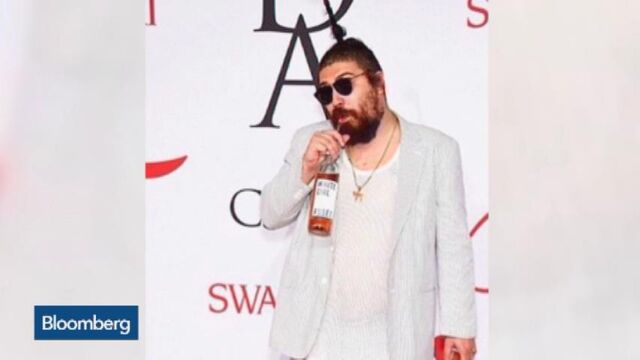 "Last summer, in the Hamptons, there was a rosé shortage. People were running through the streets, screaming. There was not enough rosé. They were hoarding it in their arms … and we said, 'never again!'"
That's when Instagram superstar Josh Ostrovsky (who you might know as @TheFat Jewish,   or maybe just the King of Brunch. Or Whitney Jewston. Jewther Vandross?) says he got the idea for White Girl Rosé, a new wine label out this summer for $14.99 via Fresh Direct. 

Until now Ostrovsky has focused his energies on building his personal brand—amassing more than 4 million Instagram followers by doing such things as swimming in a lifesize bowl of Craftsman chili, helping the homeless get fit on Citi Bikes, and getting pedicures with Katie Couric. White Girl Rosé represents his first foray into consumer goods and, as such, is a major departure from the viral videos and stunts that made him his name. 
"I'm trying to go a little more off the URL and get a little more into the IRL," Ostrovsky says. Translation: off the Internet and into real life.
To fulfill his desire to "make real things," Ostrovsky is teaming up with another Internet star, David Oliver Cohen—aka Babe Walker of @WhiteGrlProblem on Twitter—to produce the northern-California bottled wine. Their first order rang up to 30,000 bottles of dry Sauvignon Blanc and Zinfandel blend. 
"Ultimately with our two brands, [we're planning to] come together and figure out a way to have a real product people could buy and enjoy the fun they are having on social media and bring it to their actual party," says Cohen. "We want to be national by next summer, one year from now: 1 million bottles sold." 
Now is the moment for rosé, once regarded as the ugly stepsister of both red and white wine. The pink wine has now surpassed red in popularity in France, that nation of Bordeaux and Burgundy, and in the U.S. last year, sales of expensive versions of the wine increased 41 percent. (Wine sales as a whole expanded only 1 percent) 
As for the name, the pair insists it's not meant to offend.

"White Girl Problems is really more of a platform from which we can all stand and air our grievances. So you don't have to be a white person, or a girl, to have a white girl problem," says Cohen. "It's really more about white people making fun of themselves, and everyone can make fun of themselves."
Making fun of himself is something that comes naturally to Ostrovsky, who is known for his vertical ponytail (he calls it his "Jew Unicorn" hairdo) and his willingness to expose his expansive belly in humorous stunts. (It was put to good effect when he hosted a wet T-shirt contest for pregnant ladies in Tampa.) His particularly viral videos include one in which he invited "homeless" people in New York to participate in a mock-Soul Cycle class on parked Citi Bikes, or when he reenacted the battle scene from Braveheart  in the backyard of a B-list Los Angeles celebrity, using migrant workers.  And the success of White Girl Rosé will be an early test of whether he can parlay his Fat Jew comedic persona into financial success. 
He's confident. "It's a state of mind," says Ostrovsky. "You know, all guys, I think, have a little bit of white girl in them, and I think they should embrace it. And we embrace the 'bro-sé' movement [the increasing number of men drinking rosé]. If any bros want to chug rosé with us, we are down.
"We're like the Magellans of rosé, pioneering into new worlds. Also, here's the thing about it—it's actually delicious."

Before it's here, it's on the Bloomberg Terminal.
LEARN MORE