OPEC's Biggest Members Pump Record Crude With Rally in Jeopardy
Grant Smith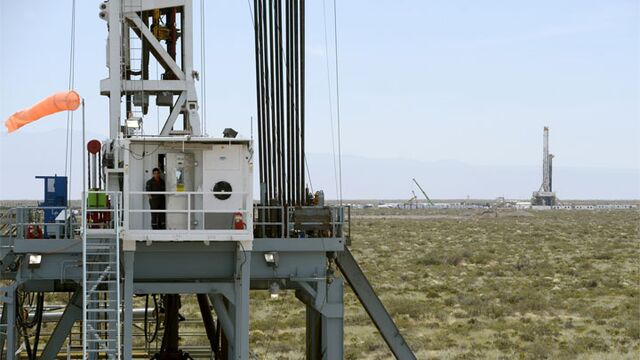 OPEC's biggest members are pumping record amounts of crude and this year's rally in prices is under threat, the International Energy Agency said.
Saudi Arabia, Iraq and the United Arab Emirates, accounting for at least 18 percent of global oil output, each produced at a record last month, the IEA said. The 12-nation Organization of Petroleum Exporting Countries agreed on June 5 to leave its crude-output quota unchanged, choosing to defend its market share rather than prices.
Oil's 45 percent rally since mid-January was caused in part by some disruptions to supplies of oil products such as gasoline and diesel, according to the IEA. As refinery projects are completed, that should ease and curb the gains, the agency said.
"Product imbalances have likely been a key factor behind recent oil price strength, and that particular source of support might soon wane," the Paris-based adviser to 29 industrialized nations said in its monthly market report.
Brent crude, a benchmark for oil from the Middle East and West Africa, slid 50 cents to $65.20 a barrel on the ICE Futures Europe exchange in London at 10:18 a.m. local time.
Big Three
The agency boosted its 2015 estimate for global oil demand by 320,000 barrels a day, the biggest increase to the forecast since it was introduced in July, after last year's drop in prices and an especially cold winter buoyed consumption in the first half. Demand will increase by 1.4 million barrels a day, or 1.5 percent, this year to average 94 million barrels, according to the IEA.
"Recent oil market strength of course partly stems from unexpectedly strong global oil demand growth," said the agency. Still, consumption remains "dwarfed" by growth in supplies, it said.
Saudi Arabia, OPEC's biggest member and the world's largest crude exporter, raised production in May to 10.25 million barrels a day from 10.16 million in April. Iraq increased to 3.85 million a day from 3.75 million, and the U.A.E kept output at 2.87 million barrels a day. Global oil supply was about 96 million barrels.
The IEA's data for Saudi Arabia start in 1984. OPEC's own data go back further and show Saudi Arabia is pumping the most since August 1981.
The gains leave OPEC's supply about 1.3 million barrels above its collective output target of 30 million barrels a day. The group reaffirmed this ceiling last week in Vienna as it persists with a Saudi-led strategy to preserve global market share. Demand levels for OPEC's crude will average about 30.2 million barrels a day in the second half, according to the IEA.
Oil inventories in developed nations have "soared" because of additional production, reaching a surplus compared with average levels of 147 million barrels that's the biggest since 2009, the agency said.
The IEA raised forecasts for non-OPEC supply in 2015 by about 200,000 barrels a day following stronger-than-estimated output from the U.S. during the first quarter. Non-OPEC production will expand by 1 million barrels a day to average 58 million a day this year, according to the report.