business
Lockheed, Babcock Training for U.K. Air Forces Delayed Six Years
Benjamin Katz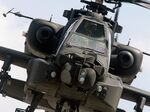 A joint venture by Lockheed Martin Corp. and Babcock International Plc to train air crews for the U.K. military has been delayed by almost six years after government spending cuts to the program were adopted in 2010.
The contract, awarded to Ascent in 2008 and due to be completed by 2014, has been delayed to 2019, the National Audit Office said in a report Friday.
Ascent won the 25-year contract after two competing bidders dropped out when government cut the amount for training to 3.2 billion pounds ($4.96 billion) from 6.8 billion pounds. The reduction came after a 2010 spending review recommended the earlier-than-expected retirement of aircraft, including the Harrier and Tornado jets, reducing the number of required pilots by 50 percent.
"The changes have taken time to resolve and the new core training is now scheduled to be running at full capacity by December 2019," the audit office said.
A further delay occurred after the Ministry of Defence "thought it owned existing training aircraft when it did not," according to the report. Students who pass the training go on to pilot Wildcat helicopters for the Royal Navy, Apache helicopters for the Army and Typhoon jets for the Royal Air Force.
The MoD has paid the company 143.3 million pounds after deducting 308,000 pounds for poor performance, according to the report. The audit office said the company had since 2012 restructured and improved.
Before it's here, it's on the Bloomberg Terminal.
LEARN MORE