technology
Costolo Steps Down as Twitter's Chief Executive Officer
Sarah Frier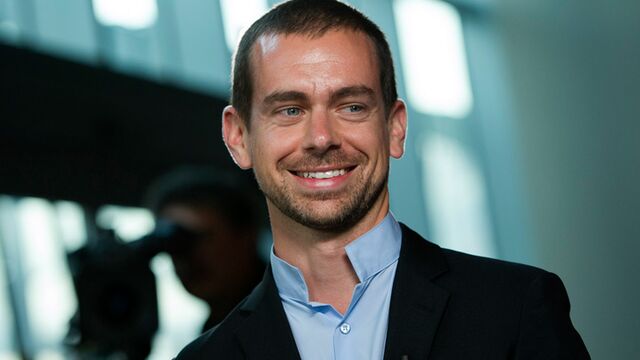 Twitter Inc. said Chief Executive Officer Dick Costolo is stepping down, reflecting the social-media company's struggle to define its vision in the months following its initial public offering.
Jack Dorsey, a co-founder, will take Costolo's place starting July 1 until the company can find a permanent replacement, Twitter said in a regulatory filing. Costolo, who was named CEO in October 2010, presided over the company's public-market debut in November 2013 and the stock's decline of more than 50 percent after peaking near the end of that year.
Dorsey's appointment signals that the company is focusing on improving its product, which lets users post short messages, videos and photos, after a slew of leadership changes in the past five years. Twitter has added users at a slower pace than projected, and it has been eclipsed in size by newer social apps such as Instagram, WhatsApp and Facebook Messenger, all owned by rival Facebook Inc. Its advertising efforts have also failed to gain much traction with marketers.
"A lot of investors have been frustrated," said Brian Wieser, an analyst at Pivotal Research Group. "Investors have been promised growth of users -- and there was a lack of delivery."
Twitter shares rose about 4 percent to the equivalent of $37.36 at 9:07 a.m. in Frankfurt. The stock closed at $35.84 in New York trading Thursday.
Management Overhaul
Costolo, 51, in the past year has overhauled his management team, replacing his heads of product and engineering and chief financial officer. He also ousted his chief operating officer. The changes haven't yet contributed to faster user growth, and Twitter's share of the $145 billion digital-ad market was stuck below 1 percent last year, compared with 31 percent for Google Inc. and 7.9 percent for Facebook, EMarketer Inc. estimates.
Dorsey, 38, who sent the company's first-ever tweet in 2006, has returned to Twitter before. He came back during 2011 and 2012 to help oversee product development at the company, leaving to focus on digital-payments company Square Inc., which he co-founded and where he remains CEO.
"Jack has a profound understanding of the product and Twitter's mission, as well as a great relationship with Twitter's leadership team, which will facilitate a smooth transition," the company said in a statement. Costolo will remain on San Francisco-based Twitter's board.
Costolo's Pay
Costolo is leaving behind about $16 million in stock awards when he steps down, according to data compiled by Bloomberg. He will forfeit all unvested equity after July 1, according to the filing. Twitter said Costolo won't receive any severance pay.
As the company has struggled, investors have speculated it might be an acquisition target for a larger Internet or technology company. Chris Sacca, a longtime Twitter backer, last week said it would be an "instant fit" for Google, even as he pushed for Twitter to improve its products and services.
On a conference call after the announcement, Costolo said Twitter is focused on remaining an independent company, but that the board will "carefully evaluate any offer."
Twitter also reaffirmed an April forecast for the second quarter of $470 million to $485 million in revenue. The company didn't help investor confidence in its growth in the recent period when it missed Wall Street expectations for sales for the first time.
Read this next:
(Updates with Europe stock trading in fifth paragraph.)
Before it's here, it's on the Bloomberg Terminal.
LEARN MORE