Brazil Plans to Vote on Tax Overhaul Next Month, Senators Say
Raymond Colitt and Carla Simoes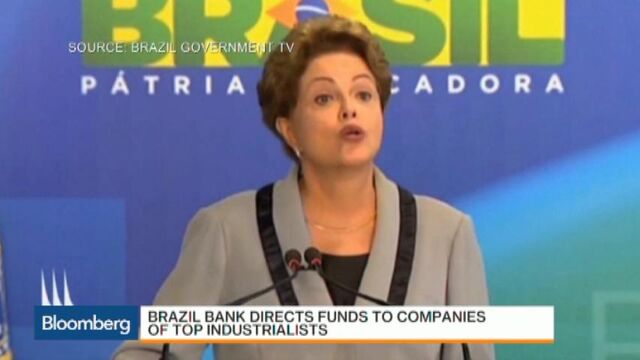 Brazil's Senate plans to vote next month on a key tax overhaul that would bolster investor confidence and provide states with more revenue, the vice president of the upper house said.
"By the end of July we want to have the model ready, voted in the Senate and on its way to the Chamber," Senator Romero Juca, a member of the the administration's largest coalition partner, the PMDB, told reporters Thursday. "We're dealing with a 20-year-old issue."
After years of discord, states agree in principle on the need to simplify the ICMS wholesale tax and end discounts to companies. Finance Minister Joaquim Levy is looking to address one of the last hurdles to approval by financing a compensation fund to help offset the end of tax breaks, Senator Eunicio Oliveira, also a member of the PMDB, said after a meeting with Levy.
Simplifying the ICMS tax, for which each state currently sets its own rate and exemptions, would help improve Brazil's investment climate, according to the National Industry Confederation. Companies spend an average of 2,600 hours a year dealing with taxes, versus 366 in the rest of Latin America, according to the World Bank.
The Supreme Court on several occasions has ruled the ICMS tax breaks granted by several states were illegal, generating uncertainty for companies benefiting from them. Under the government proposal, which Levy has pushed in meetings with governors and lawmakers, existing tax breaks would remain in place. States in exchange would have to stick to one of two tax rates rather than set their own.
"There's almost unanimous support for the end of the tax war, it doesn't work for states," said Manoel Vitorio, secretary of finance for Bahia state. "If the government finances poorer states to help them compete in attracting investment, this proposal will pass."