Latest Congressional Fundraising Draw: Taylor Swift
Lawmakers plan to "shake" the money tree at pop star's D.C. concerts.
By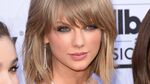 Taylor Swift's awestruck teenage camp followers will be rockin' out at an upcoming concert with a few unlikely fans: lawmakers looking to "shake it" for some fundraising cash.
A number of members of the U.S. Congress, including Senator John Thune, the chamber's third-ranking Republican, and Representative Doris Matsui, a California Democrat, are charging up to $5,000 for group tickets to the Swift concerts on July 13 and 14.
They and their donors will get to groove to popular Swift numbers like "Shake it Off," featuring decidedly uncongressional language such as: "Heartbreakers gonna break, break, break and the fakers gonna fake, fake, fake. Baby I'm just gonna shake, shake, shake. Shake it off. Shake it off!"
At least 19 members of Congress are raising money from tickets to the concert, according to the Sunlight Foundation, a non-profit group that chronicles the political fundraising scene at a website called Political Party Time.
$2,500 Ticket
Most of the fundraisers are Republicans, including Representatives Kristi Noem of South Dakota, Billy Long of Missouri, and Doug Collins of Georgia, who are among those charging the most for a ticket, at $2,500.

Other lawmakers taking advantage of the concert as a fundraiser include several Tennessee Republicans: Diane Black, who's charging $1,500; Marsha Blackburn, $2,000; and Stephen Fincher, $2,500.
Attending the concert with a Democrat is a relative bargain: In addition to Matsui, Democrat Suzan DelBene of Washington is asking $1,000 for a ticket.
The chance to see a lawmaker at the Swift concert, which will be held at Nationals Park, must be a hot ticket considering fans can still purchase them for as little as $126 on StubHub.com.
Holding fundraisers around events, including concerts or sporting events, is standard as members look to broaden opportunities to collect campaign cash, said Gabriela Schneider, communications director at the Sunlight Foundation.
"There's only so many rubber chicken lunches on Capitol Hill that a donor can stomach," Schneider said. "We've seen in the last few years members of Congress get more creative. You now need to entice them with something that's fun."
CORRECTION: An earlier version of this story incorrectly said Representative Doug Collins would be a concert-goer.