markets
Five Things Everyone Will Be Talking About Today
A busy morning already, get caught up here
By and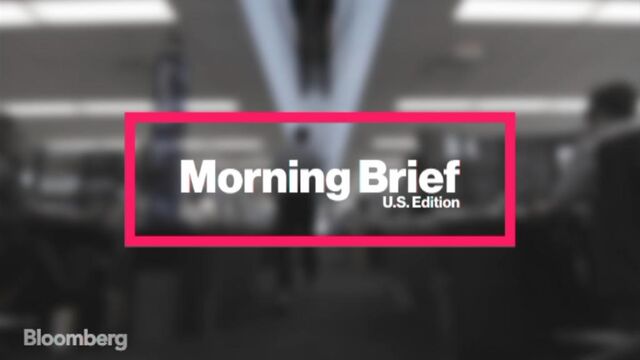 Kuroda lights a fuse under the yen, the German 10-year yield rises to 1 percent and here comes another meeting in Brussels to discuss Greece. Here are some of the things that people are talking about in markets this morning.
The yen is surging
Bank of Japan Governor Haruhiko Kuroda surpised the FX market this morning when he told parliament "the yen is unlikely to weaken further in real effective terms if you think with common sense, given how far it has come." The yen jumped against every major currency following his comments and is poised for its biggest day of gains against the dollar so far this year.
German 10-year yield hits 1%
What a turnaround: The yield on the German 10-year hit a record low 0.049 percent at one point on April 17. Now just under two months later the yield has climbed through 1 percent for the first time since September. Last week was the worst week for the bund market since 1998 and there are no signs of a rebound yet. German bonds have declined every single trading day so far this week.
Mansion House dinner
It's one of the biggest annual events in the City of London and two speeches matter: one is from the Chancellor of the Exchequer George Osborne and the other is from Bank of England Governor Mark Carney. Osborne is expected to outline plans to formalize the need to run a budget surplus while the sun is shining. Carney may well be reminded of last year's dinner. In his 2014 Mansion House speech, the governor said a rate hike "could happen sooner than markets currently expect." We're still waiting.
Another meeting in Brussels
Greek Prime Minister Alexis Tsipras heads to the Belgian capital just a day after his government submitted a fresh proposal to unlock financial aid. Tsipras is expected to meet with his German and French counterparts on the fringes of a summit between leaders of EU and Latin American countries. After a series of meetings which have failed to break the impasse, there are more signs that creditors are hardening their stance. German newspaper Bild is reporting this morning that an increasing number of German lawmakers are planning to vote against another Greek aid package.
MSCI holds off
Investors hoping for MSCI to include China's mainland securities on its benchmark indexes have been left a little disappointed. The index provider expects to open the door to yuan-denominated stocks but not yet. MSCI said it will work with the nation's securities regulator to try to overcome remaining obstacles. A decision on inclusion could come at any time.
What we've been reading
Here's what caught our eye over the last 24 hours.
Before it's here, it's on the Bloomberg Terminal.
LEARN MORE