business
Here Are the Top 25 Highest-Rated CEOs in America, as Judged by Their Employees
By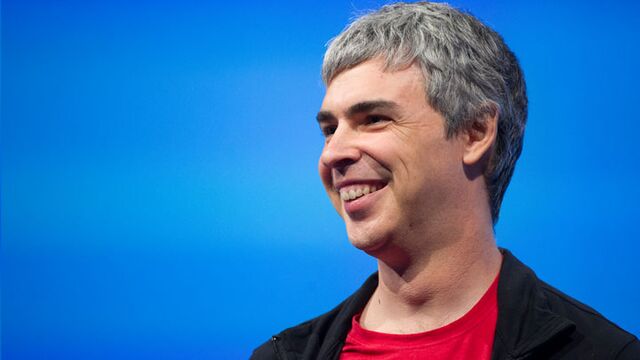 Glassdoor, the careers website, has just released its third annual Employees' Choice Awards for the Highest Rated CEOs.
The survey is based solely on the input of employees who anonymously and voluntarily provide feedback through the Glassdoor company review survey. 
Glassdoor leaves the survey open year-round, this time from April 21 of last year until April 22 of this year, to all employees and says "this encourages feedback on whether they approve or disapprove of how their CEO is leading the company."
This time around the top five CEOs were Google's Larry Page, Nike's Mark Parker, HEB's Charles Butt, Facebook's Mark Zuckerberg and Ultimate Software's Scott Scherr.
There was a bit of movement in the rankings as well. Google's Page jumped to the top spot after coming in at number 11 on last year's list. LinkedIn's Jeff Weiner, who was number one last year with a 100 percent approval rate, dropped to number 12. And of the 50 CEOs that made the list this year, 30 of them did not make the cut last time around. Some of those newcomers are Chevron's John Watson, Sephora's Calvin McDonald and Airbnb's Brian Chesky. Here's a full look:
Google's Larry Page, 97 percent
Nike's Mark Parker, 97 percent
HEB's Charles Butt, 96 percent
Facebook's Mark Zuckerberg, 95 percent
Ultimate Software's Scott Scherr, 95 percent
Monsanto's Hugh Grant, 95 percent
Goldman Sachs' Lloyd Blankfein, 95 percent
Northwestern Mutual's John Schlifske, 95 percent
Insight Global's Glenn Johnson, 94 percent
Apple's Tim Cook, 94 percent
Expedia's Dara Khosrowshahi, 94 percent
LinkedIn's Jeff Weiner, 93 percent
Costco Wholesale's Craig Jelinek, 93 percent
T-Mobile's John Legere, 93 percent
Edward Jones' Jim Weddle, 93 percent
Chevron's John Watson, 93 percent
Sephora's Calvin McDonald, 93 percent
EY's Mark Weinberger, 93 percent
Procter and Gamble's A.G. Lafley, 92 percent
SolarCity's Lyndon Rive, 92 percent
Salesforce's Marc Benioff, 92 percent
Yelp's Jeremy Stoppelman, 91 percent
Paychex's Martin Mucci, 91 percent
Medtronic's Omar Ishrak, 91 percent
Power Home Remodeling's Corey Schiller, 91 percent
In case you were curious, the below chart looks at the stock performance of the companies with the highest-rated CEOs.
Some of the companies underperformed the CEO, including Google, but most were in fact outperformers. 
To see the full list of 50 companies, go here. 
Before it's here, it's on the Bloomberg Terminal.
LEARN MORE