Bloody Police Beating Means Higher Tax Bills in Detroit Suburb
Chris Christoff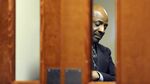 Police in Inkster, Michigan, dragged unarmed Floyd Dent out of his car in January and beat him bloody, an incident captured on video. Now, every property owner in the Detroit suburb of 24,500 is going to pay for it.
Dent, a 57-year-old autoworker from nearby Dearborn, spent three days in a hospital and said he now suffers from memory loss. After prosecutors dropped charges of possessing cocaine, he settled with Inkster for $1.4 million. The penalty will cost a typical homeowner about $179 on July property tax bills.
The one-time assessment is a burden in a city where 40 percent of residents are poor, said DeArtriss Richardson, 63, a retiree and former council member. The payout isn't covered by the city's liability insurance because of a $2 million deductible.
"I'm very upset," Richardson said. "We're retired, our property values are down, we lost our schools and we still have to pay the school debt. They're making it difficult for people to even live in Michigan."
Inkster joins other U.S. cities getting whacked by legal settlements from police misconduct. Detroit has paid more than $27 million to settle lawsuits involving law enforcement since 2008, according to a WXYZ-TV investigation. New York was hit with a record $732 million in legal costs in the fiscal year ending in 2014. Most were claims of abuse, negligence and hiring discrimination. In 2013, Chicago paid out almost $200 million, about two-thirds linked to police behavior.
Quick Resolution
While incidents of brutality ignited violent protests and divisive debates in Ferguson, Missouri, Baltimore and other cities, Dent's case was resolved quickly and peacefully. The white officer accused of punching and choking Dent, who is black, faces three felony charges. The city's police chief resigned in April under fire, and two other officers were suspended without pay.
"If hadn't been on camera, he might have gotten away with it," Richardson said. "This is not the first time people have complained about the police, about physical abuse, trust me."
The officer, William Melendez, 46, was fired from the force and is to be arraigned Wednesday in Wayne County Circuit Court on three charges of misconduct and assault, which carry a maximum penalty of 10 years in prison, according to Wayne County prosecutor spokeswoman Maria Miller.
According to testimony during Melendez's May 28 preliminary hearing, Dent was punched, kicked, shot with a stun gun and handcuffed, with police claiming he was threatening them. Dent, in an interview, said he was taking liquor and beer to a friend in Inkster when he was stopped by police, who he says suspected him of dealing drugs.
'Started Beating'
"They never said nothing," he said. "They pulled me out of the car and started beating me."
Dent said he never had been in trouble with the law and that he feels bad for Inkster residents dunned for his settlement. The money will be paid to him gradually for a year, said his attorney, Greg Rohl.
The settlement comes at a precarious time for Inskter. The city, which has a $13 million budget, has a consent agreement with Michigan to shore up its finances or face a possible takeover.
A municipal tax to pay for misconduct by a specific employee is unusual, though may not be unprecedented, said Daphne Kenyon, a fellow at the Cambridge, Massachusetts-based Lincoln Institute of Land Policy. Other communities may have levied taxes to pay for lawsuit settlements without revealing the reason, either by ballot issue or through budget actions, Kenyon said.
The Inkster case shows the need for police to wear body cameras, and for better training and hiring practices, said Dan Korobkin, deputy legal director for the American Civil Liberties Union of Michigan.
"It's time for the people of Inkster and all over the state to put their foot down and say 'This is enough,'" Korobkin said. "When police commit egregious acts of brutality, the victims are not just the ones who are physically harmed. The consequences are felt by all of us."