Bill Clinton Says Hillary Win Could Change His Philanthropy Role
The former president suggests he may hand over the reins to daughter, Chelsea.
By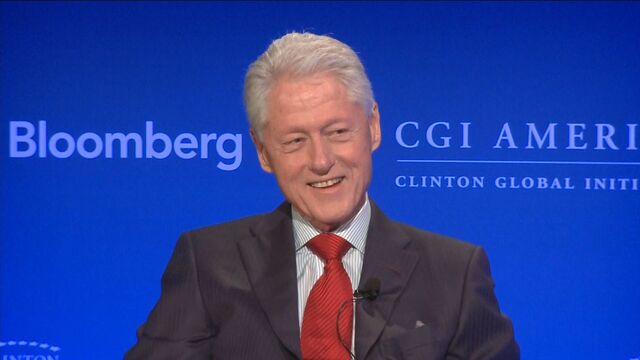 Former President Bill Clinton said if his wife is elected the next U.S. president, he will consider stepping aside from leading his global philanthropy, and that, while he intends to keep delivering speeches on issues he cares about, he will stop accepting money for them. 
"I believe if you have been president, and the current president of either party asks you to do anything, if in good conscience you can do it, you should do it," Clinton said in an interview Wednesday with Bloomberg's Betty Liu, when asked about his role in a potential Hillary Clinton administration. He suggested he may step away from his role as head of the foundation he established after his presidency in favor of his daughter, Chelsea.
"That will be not an easy decision," Clinton said in the most direct acknowledgement to date that he's considering stepping away from the foundation to avoid conflicts of interest. "If she wins, and I think it would be a very good thing for America if she did win," he said, referring to his wife, "we'll have to talk about it. But I don't know."
Related:
In a wide-ranging interview on the final day of the Clinton Global Initiative America meeting in Denver, Clinton also defended donations to his tied to foreign governments and corporations, which have come under scrutiny by news organizations as Hillary Clinton's campaign ramped up. He said his organization operated for years without the presumption his wife would run. In particular, he defended the decision to accept $500,000 from Algeria to pass on to international efforts in Haiti after the devasting 2010 earthquake.
"I'd take the money from Algeria again," Clinton said. "There are very few countries in the world I would not accept for help to Haiti." Clinton said there were a couple of donations the foundation did not accept because "we have a strict no-corruption policy." He also suggested the scrutiny of the foundation was driven by cynical political journalists for whom "it's hard to imagine" that businesses and individual would give money for anything other than political purposes.
In a separate interview with CNN, Clinton said he knows of no instances in which foreign government or corporations gave to his foundation because they sought favor with President Barack Obama's administration -- in which Hillary Clinton served as secretary of state. "No one ever asked me for anything," he said. He added that he did not believe his wife's decisions were influenced by donors' largesse to the Clinton Foundation. "She was pretty busy during those years," Clinton said. "I never saw her study a list of my contributors."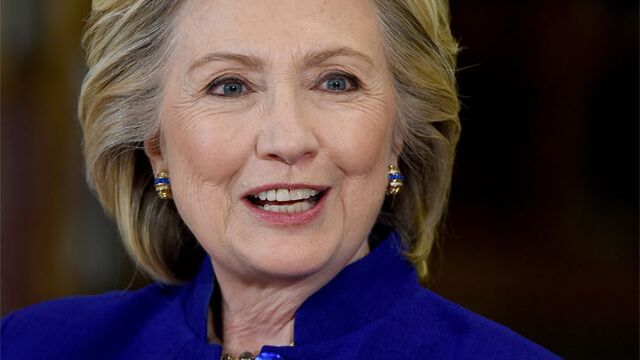 Clinton warmly praised his wife and her candidacy and said she was key to his own success. "Even when we were going together, I just relied on her," he told CNN's Jake Tapper. "Whenever I had trouble, she was the rock of the family."
Talking to Bloomberg's Betty Liu, Clinton downplayed his role in a future Clinton administration, and played up his wife's leadership abilities. If she is elected, he said, "she will make good decisions" and "she'll consult widely and be inclusive."
As for his own role, he said he would be interested in working to restore the middle class and a sense of "inclusion" in communities. But he suggested that what he does as a first spouse would be up to his wife.
"If there's one thing she knows more about than anybody on earth, it's on what subjects I should be listened to and what subjects I shouldn't," Clinton said, prompting a guffaw from the audience.