Bayer to Sell Diabetes Unit to KKR Unit for $1.15 Billion
Makiko Kitamura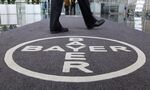 Bayer AG will sell its diabetes devices unit to Panasonic Healthcare Co., a joint venture backed by buyout firm KKR & Co., for about 1 billion euros ($1.15 billion) to exit a business hobbled by ageing products and price pressure.
The unit makes blood-glucose monitoring systems and other devices used by some of the 350 million people who live with diabetes, Leverkusen, Germany-based Bayer and Tokyo-based Panasonic Healthcare said in a statement today.
Bayer Chief Executive Officer Marijn Dekkers is shedding peripheral units as he focuses on more lucrative life-sciences operations. Blood glucose monitors face competition from a new generation of products as well as increasing price pressure from governments. Bayer also plans to list its plastics unit on the stock market in coming months.
"Bayer has been looking to sell this business for several years and management was frustrated by its negative effect on growth and margins," Alistair Campbell, an analyst at Berenberg, and colleagues said in a note to clients.
Panasonic Healthcare may want the business to combine it with its own to better resist price pressure and expand in countries such as China, which has a third of all diabetics. More than 80 percent of diabetes deaths occur in low-and middle-income countries, according to the World Health Organization.
China Epidemic
"Many country healthcare providers have instituted price reduction programs for diabetes care products," the companies said in the statement. "This has contributed to an increase in the volume of diabetes care products in the market at lower prices. To navigate the environment, together (the companies) look forward to scaling their capabilities to continue providing top quality and cost-competitive products to patients in need."
The disease, in which the pancreas fails to produce enough insulin to convert sugar into energy, affects more than 65 million people in India and 114 million in China, according to the International Diabetes Federation.
KKR owns 80 percent of Panasonic Healthcare, which develops, manufactures, sells and services medical equipment. Japan's Panasonic Corp. owns the rest.
No Blood
The Bayer unit garnered sales of 909 million euros in 2014 and had worked with Panasonic Health before, marketing some of the company's products. Its traditional glucose readers are up against a new product from Abbott Laboratories called FreeStyle Libre. The device, approved in Europe in September, allows diabetics to measure their sugar levels with a sensor placed on the arm, doing away with the need to draw blood several times a day with finger pricking.
Bayer was advised by Credit Suisse Group AG, and KKR-backed Panasonic Healthcare worked with Morgan Stanley and Bank of America Corp.
Bayer and Panasonic expect to complete the transaction in the first quarter of next year, after review by regulators. They didn't disclose financial details.
Bayer rose 1.3 percent to 125.80 euros at 12:48 p.m. in Frankfurt, bringing the stock's gain to 11 percent this year.