Japan's GPIF to Reach New Asset Goal in Year or Two, Ito Says
Tom Redmond, Shigeki Nozawa and Masaaki Iwamoto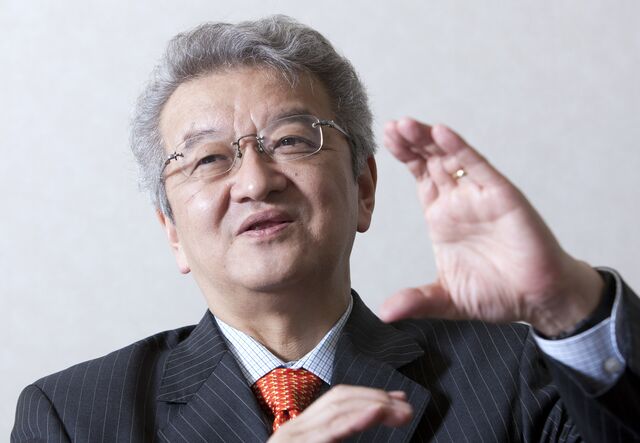 The world's biggest pension fund, which pledged last year to cut its bond holdings and double its target for stocks, will probably reach the split in a year or two, the top government adviser on the change said.
The $1.1 trillion Government Pension Investment Fund is moving toward its goal by taking cash from sovereign debt when it matures and putting it into equities, according to Takatoshi Ito, who led a panel that in 2013 recommended the shift into riskier assets. He says he expects the fund to have completed the change by 2017.
Ito's comments come as investors watch for progress toward GPIF's new targets after the fund vowed in October to reduce domestic debt to 35 percent of assets while increasing equities to half of holdings. Japanese bonds made up 43 percent of assets at the end of December, down from 48 percent three months earlier, while local and foreign stocks each rose to 20 percent.
"It's taking time but going smoothly," Ito, who took up a position at Columbia University this year, said in an interview in Tokyo last week. "The value of stocks is also swelling as the market rises. I think the current pace of the shift is about right."
A spokesman for GPIF declined to comment.
While Ito doesn't have an official role managing the fund's investments, he was handpicked by Prime Minister Shinzo Abe to oversee the review that led to its strategy change. He was also a member of a working group that last year proposed an overhaul of how GPIF is run.
Ito said he's positive about how the fund is revamping its investment strategy, and less so about progress in changing its governance. Revisions to a law on how the fund is overseen have yet to be submitted to parliament, which is scheduled to sit until June.
"They must quickly create the bill and get it through the Diet," Ito said. "It looks like that won't be done in the current session, so I want them to be prepared to submit it at the start of the extraordinary sitting in the fall."
Before it's here, it's on the Bloomberg Terminal.
LEARN MORE