How Peer Pressure Can Help You Save for Retirement
What a new survey reveals about planning for the future
By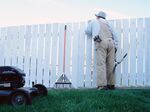 Peer pressure might start when you're a kid, but it can continue right into adulthood—and it can even affect your retirement savings.  
That's according to a new survey, which found that financial stress, feeling behind peers in savings and salary, or embarrassment over finances motivates almost a third of non-retirees to "make positive financial decisions." Thirty-seven percent of those taking the survey felt peers were ahead of them either in financial stability, current income, or saving for the future. That feeling was particularly strong among Gen X-ers and millennials, with 48 percent and 43 percent, respectively, feeling that they "lagged behind most people their age." Thirty-four percent of boomers felt the same way.
"For younger workers, everything's a constant stream of sharing about what's going on in their life and peers' lives," says Aron Levine, head of Merrill Edge, which commissioned the survey. "If they don't seem to be doing as well as everyone else, they don't want to share it, and it adds to stress." The good news, he says, is that this pressure "can lead to them taking some action because they don't want to fall that far behind peers." 
The biannual survey, done by Braun Research, asked a nationally representative sample of 1,000 of the "mass affluent"—people aged 18 to 68 with from $50,000 to $250,000 in household investable assets —about topics such as how they were planning for retirement, what they thought retirement would be like, and whether they'd be embarrassed if close friends or family knew all about such things as their retirement savings, checking account balance, credit score, or discretionary spending.  
The survey didn't ask respondents for details on positive financial decisions they have made, but it found many more people making a priority of saving for the future. Sixty-one percent of respondents said they are now saving more for the future, compared with 48 percent who said this a year ago. Respondents are now as likely to value saving as they are to value "having enough money to live comfortably today."
For millennials, part of the motivation to save is having witnessed the challenges their parents experienced in the past decade or so. Forty percent of 18- to 34-year-olds said that observing their parents' successes or failures "influenced [them] to make a positive financial decision," and 22 percent said a positive financial decision they made was influenced by social media.
The notion of retirement as a time to kick back and enjoy life isn't in great evidence among younger survey respondents. About three-quarters of Gen X-ers expect to feel financial stress in retirement, based on how much they're saving now. Millennials aren't far behind, at 67 percent. A broad range of those surveyed cited unexpected health-care costs as the biggest potential stress (65 percent), followed by a lack of funds from Social Security. A quarter of all participants cited taking a loan from their 401(k) plan as a future source of stress.

Forty-nine percent of pre-retirees plan to work in retirement, with Gen X-ers showing the highest percentage expecting to do that, at 52 percent, followed by millennials, at 43 percent. And perhaps because millennials feel they can't count on Social Security or a defined pension plan, they expect to look closer to home if they need financial help in retirement. Forty-three percent say they're counting on help from current or future children, family, or close friends. That held true for only 9 percent of all other respondents.