First Ruhle: Why It's Time to Pay More Attention to the World's Oceans
By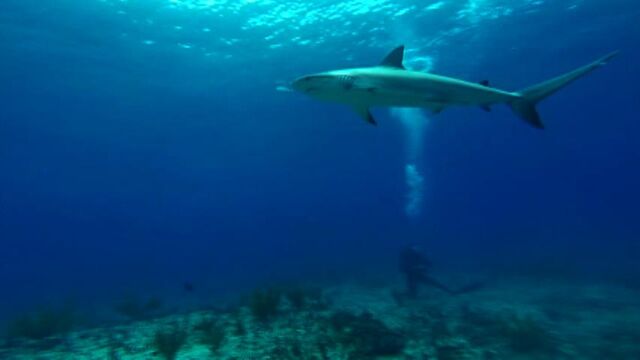 Today is June 8th. The S&P is 2100, Presidential hopefuls are dialing for dollars. Stephen Curry and Lebron James are battling in the NBA Finals. But today is also World Oceans Day, and given the crisis in our oceans, we should take time to consider this annual observation that honors the world's oceans.

This year's Worlds Oceans Day comes at a meaningful time in the business world. In many ways, the sleeping giant known as mass consumption has finally been shaken, and at the very least, we've become aware of the impact with are having on the world around us.
We have seen a shift in business practices driven by socially conscious companies like Toms Shoes' one for one giving pledge, and Paul Tudor Jones's Just Capital, which advocates for the market to push corporations to abandon "profit mania" practices in an effort to reduce income inequality and social problems. 
More generally, there is now broader acknowledgement that if we want our lives to be prosperous, we need to fight for those around us. We must address inequalities in all facets of our lives: the wealth gap, educating girls, vaccinating the developing world, reducing our carbon footprint.
World Oceans Day has been fighting for a better environment for over two decades, and today is an opportunity to think beyond our immediate needs and interests.
I was intrigued when asked to join Fusion/Mission Blue's collaboration of scientists, conservationists and explorers setting out to teach the world about the damaging effects that over-fishing and pollution are having on our shark population and oceans worldwide. In general most people would say they love the ocean and have personal childhood stories they hope their children will have one day. But so few are aware that our oceans, which cover 75% of earth's surface, are being destroyed more and more every year. At least 100mm sharks are killed annually by humans. 95% have already been wiped out from the Eastern Pacific. Ocean pollution has never been worse.
The impact it is having on this planet is grave, but there is hope. Instinctually, we protect the things we love. So I decided to join the Mission Blue team on a journey to the waters of Cocos Island, 300 miles west of Costa Rica, home to some of the largest populations of sharks, dolphins and stingrays.
While Cocos is considered to be one of the most pristine places on Earth, poachers are attacking hammerheads for their fins and the local government is failing to enforce the laws that would stop these crimes.
Without WiFi or cell service, we spent 9 days at sea. Our team alone was a veritable eco-system, led by world renowned marine biologist, Dr Sylvia Earle. Toss in an actor, olympic swimmer, world champion free diver, shark experts, conservationists and a couple of journalists, and adventures were sure to be had above and under the water. The mission was to bring attention to the plight of sharks and importance of protecting our oceans. But for all of us, we gained so much more.
-The impact of unplugging: experiencing complete thoughts and knowing the earth will continue to rotate even if we aren't tweeting about traffic.
-The impact of meeting a group of people from around the world, all with the common passion to protect the ocean
- The impact of the ocean, the island, the extraordinary eco-system that exists in nature. A world that could never be replicated through computer generation, theme park rides or virtual reality video games.
- Realizing that all of our actions have impact. And we have the opportunity to make it a positive one.
When my Cocos experience came to a close (36 hours by boat, 3 hours by shuttle, 5 hours by plane and of course the drive from JFK to NYC…endless) I thought a lot about impact, perspective and how I was going to get all the salt-water induced knots out of my hair and stop smelling like a wetsuit.
Taking action doesn't require a pair of hemp trousers and a Free Willy Rally.
It might just mean swapping SeaWorld for an actual ocean. Or leaving shrimp off the menu because of the effects of bycatch. 
My take away, impact travel could be the new niche in the mutli-trillion dollar hospitality industry. No doubt the fresh agave mojitos taste great in the luxe resorts of Cabo San Lucas, but drive an hour north to Baja and experience Grey Whale migration while kayaking the Magdelena Bay. While we devote so much attention and investment dollars to developing virtual reality technology, let us not forget the power and beauty of actual reality. Our world has an enormous amount to offer. Don't let it go to waste. Go out there and enjoy it and promote the desire for all to preserve its natural majesty.
Our greatest assets require re-investment and protection. It might be time to start looking at the earth like our most valuable impact investment.