Republicans Fire Back at Hillary Clinton's Push to Expand Voting Rights
Governor John Kasich accuses the Democratic front-runner of "demagoguery."
By and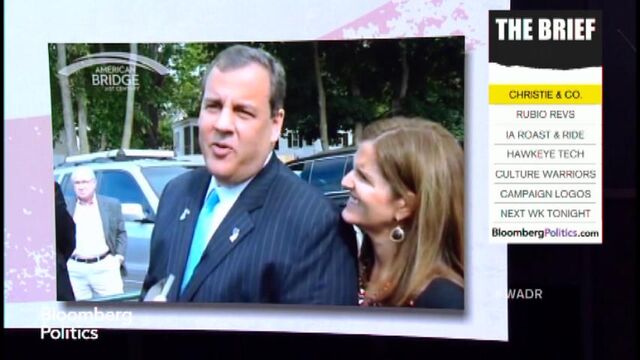 On Friday, Republican politicians in various stages of considering presidential campaigns shot back at Hillary Clinton's announced effort to overhaul voter registration. Speaking in Houston on Thursday, Clinton laid out her vision for getting more Americans to the ballot box, citing Oregon's automatic-registration as a model. She criticized Republicans for "fear mongering about a phantom epidemic of election fraud," and she slammed some of her likely competitors by name. 
"Here in Texas," Clinton said, "former Governor Rick Perry signed a law that a federal court said was actually written with a purpose of discriminating against minority voters He applauded when the Voting Rights Act was gutted. And said the lost protections were out dated and unnecessary."
"But Governor Perry is hardly alone in his crusade against voting rights," she continued. "In Wisconsin, Governor Scott Walker cut back early voting and signed legislation that would make it harder for college students to vote. In New Jersey, Governor Chris Christie vetoed legislation to extend early voting. And in Florida, when Jeb Bush was governor, state authorities conducted a deeply flawed purge of voters before the presidential election in 2000."
Ohio Governor John Kasich lambasted Clinton after a campaign stop in Concord, New Hampshire. "For her to say that there are Republicans who are deliberately trying to keep people from voting is just pure demagoguery," he told reporters.
Kasich added that he doesn't "know who put her up to this,'' but said the election should be focused on "who's going to improve America, not who's going to divide America better than somebody else."
"We live in a time when race relations are very sensitive, and using that kind of reckless language is not helpful to this country," said Kasich, whose state has recently experienced a racially-fraught police shooting. 
Last year, Kasich signed into law two bills that restricted voting access, by changing rules on early voting and on the handling of absentee ballot applications. Last month, Ohio Republicans introduced legislation that would require voters to show a passport, driver's license, military ID, or state ID card.
Walker, whom Clinton referred to in Houston, returned fire on Friday. "Hillary Clinton's rejection of efforts to make it easier to vote and harder to cheat not only defies logic, but the will of the majority of Americans," he said, in a statement sent by AshLee Strong, national press secretary of his political committee, Our American Revival.  "Once again, Hillary Clinton's extreme views are far outside the mainstream."
Christie, speaking with reporter outside a diner in Concord, New Hampshire, was equally scornful. "Secretary Clinton doesn't know the first thing about voting rights in New Jersey or in the other states that she attacked." the New Jersey governor said. "My sense is that she just wants an opportunity to commit greater acts of voter fraud around the country." He added, according to NorthJersey.com, that he was "not worried about her opinion."
Former Florida Governor Jeb Bush did not reply to request for comment.
Former Texas Governor Rick Perry, who officially launched his campaign for the Republican presidential nomination the same day as Clinton's speech in Houston, defended Texas voting law on Fox and Friends.  "I think it makes sense to have a photo ID to be able to vote," he said. Perry pointed out that the voting law in his state was passed by Texans—that "actually, the people of the state of Texas is who she's taking on."
His record is "not at all" discriminatory, Perry contended, boasting of what his administration has done to "really empower minorities."
"The highest high school graduation rate for African-Americans in America is in the state of Texas. The highest Hispanic graduation rate is in Texas. Those are empowerments," he said, "And they want to be protected when they get on an airplane as well."
And on Fox News, Kasich suggested she pick on her own state instead. "If she wants to sue somebody"—Democratic lawyers allied with Clinton are launching a nationwide battle to increase enfranchisement—"let them sue New York. We have 27 days of voting. In New York, the only voting that occurs is on Election Day. What is she talking about?"
Steven Yaccino contributed reporting.