Rick Perry Makes Forceful Case for Second Presidential Bid
Analyzing the substance, style, and overall impact of the Republican's presidential campaign launch.
By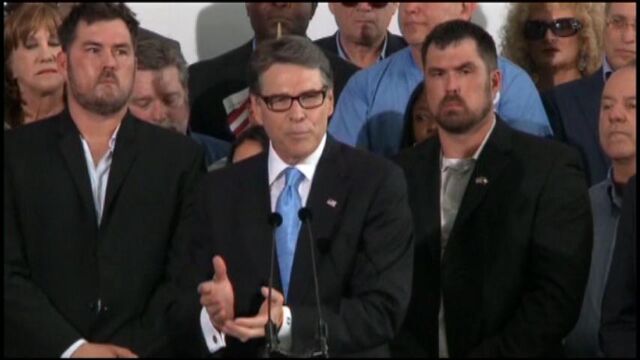 Style: With a becoming swagger and sturdy conviction, presented the rationale for his candidacy. Demonstrated a good feel for his written text, flowing thoughtfully between conversational and fired up. Offered a strong, crisp bio to start. Handled intense perspiration in the Texas heat like a pro. Staging was unusual: a crowd packed on the dais behind the candidate, who was closely flanked by the identical twin Luttrell brothers, heroic Navy SEALS, whose non-stop stoic scowls occasionally proved distracting.