Putin's Rule May Come to 'Chaotic' End in Russia, Report Says
Henry Meyer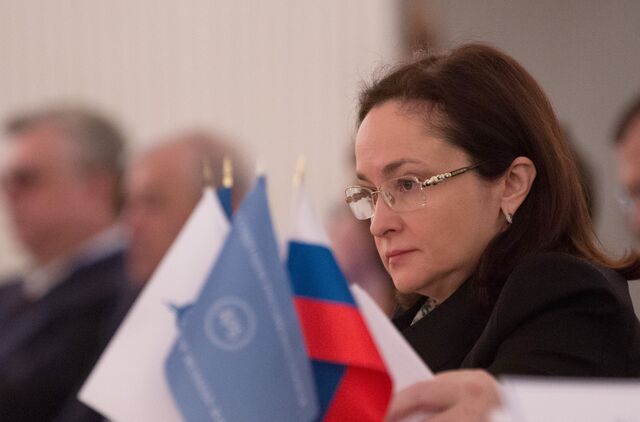 The U.S. and Europe should start preparing for a "chaotic" end to Russian President Vladimir Putin's decade-and-a-half rule, which could happen through a coup, illness or popular unrest, a report said Thursday.
"Putin's options are uncomfortably narrow," according to the study by the Royal Institute of International Affairs in London. "The regime is now facing the most serious challenge of its 15 years in power."
Russia is entering its first recession in six years as the economy reels from a slump in oil prices and U.S. and European Union sanctions imposed over the Ukraine conflict, which has sparked the worst geopolitical standoff since the Cold War. An extended period of stagnation with zero or negligible growth could last until 2020, according to Evgeny Gontmakher, chief economist at the Institute of Contemporary Development, whose board of trustees is headed by Prime Minister Dmitry Medvedev.
"Over time, economic pressures, combined with the unsustainable extent of top-level corruption, will generate a growing imperative for change," the institute said in its report. If the Kremlin maintains a state-dominated economic policy and confrontation with the West, "this will be increasingly dangerous for Europe and costly, if not disastrous for Russia."
The ruble fell to a two-month low on Thursday after central bank Governor Elvira Nabiullina said Russia wanted to boost reserves by about $143 billion over the next few years to $500 billion, the level it had before Putin annexed Ukraine's Crimea peninsula in March last year, prompting sanctions.
The currency weakened 2.9 percent to 55.9246 per dollar at 6:33 p.m. in Moscow, amid declining oil prices and an attack in Ukraine's easternmost regions by pro-Russian separatists on Wednesday that raised concerns a fragile cease-fire in place since February may be in jeopardy.
Before it's here, it's on the Bloomberg Terminal.
LEARN MORE