Oracle's Mark Hurd Wants to Revitalize American Tennis by Starting With Schools
The Hurd Tennis Center at Baylor has become the talk of college tennis
by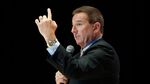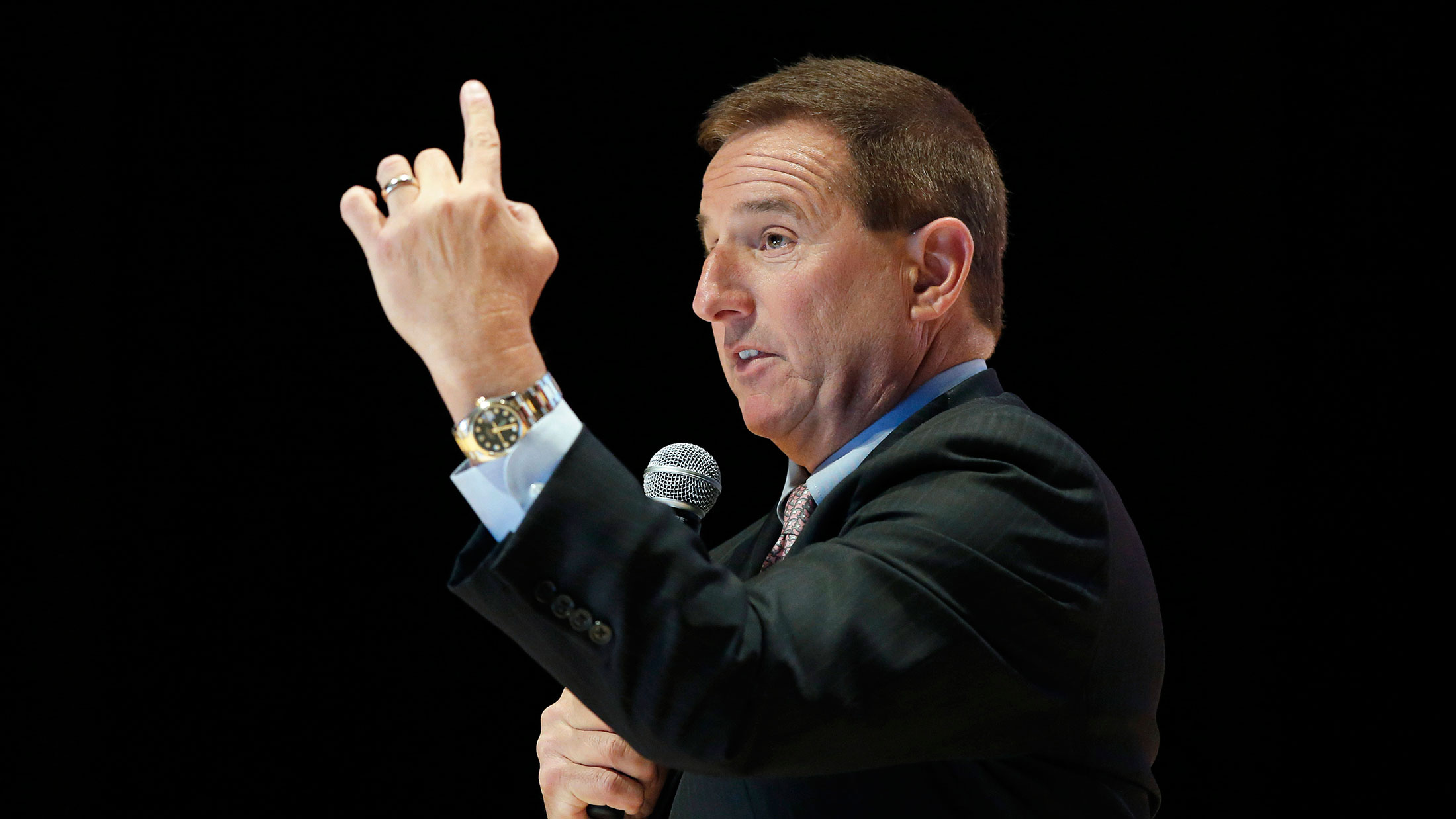 When Matt Knoll showed up at Baylor University 18 years ago to coach the men's tennis team, he found facilities that weren't exactly state of the art. There were eight courts, and none of them was level. There were no seats for spectators and no locker rooms for players. "We stored our equipment in a wood shed that some guy had built on a Saturday," Knoll says. "And my guys would pick up the bleachers and carry them out to the court on match days."
Last month, Knoll showed off some much fancier digs. For the first time in school history, Baylor hosted an NCAA championship event when both the men's and women's tennis finals took place at the Hurd Tennis Center in Waco, Tex.. The facility is named after Mark Hurd, the co-chief executive at Oracle and former CEO at Hewlett-Packard, who attended Baylor on a tennis scholarship and remains an avid player. He helped raise the funds for the new facility—not only to give Baylor's tennis program a boost but also to try and pressure other schools to invest in the sport. Hurd is determined to revitalize American tennis and thinks a strong NCAA program is a key step in his plan. "If you're not sure that you will be a top 30 or top 40 player, then college is a great option," he says. "You get world-class coaching and get to develop mentally and physically while getting an education."
Hurd's infatuation with improving American tennis is shared by Larry Ellison, the co-founder of Oracle and the world's seventh-richest man. In a story this week, I've detailed their plans to sponsor collegiate tournaments, create a new American tennis circuit, and possibly start a junior academy in California. Ellison also owns the BNP Paribas Open in Indian Wells, Calif., which has emerged as the so-called fifth grand slam because of its high-end facilities and big draw. 
At his home office in Atheron, Calif., Hurd proudly displays trophies earned during his tennis glory days alongside other memorabilia, such as footballs signed by Joe Montana and other NFL greats. He's got a court in the backyard and a game that hinges on a booming serve and a solid, flat forehand. Creaky knees prevent Hurd from competing at a level he would like, so he's found an outlet in the Baylor tennis team, which he follows with religious zeal. Hurd can often be found at Baylor matches, pacing around behind the courts and rooting on the players. 

The Hurd Tennis Center has become the talk of college tennis. There are 12 courts total, and the center has arranged them in two sets of six courts in a row. In college tennis, six singles matches occur simultaneously, and spectators want to check the score on all of them at the same time. With this in mind, Baylor has its stands stretch continuously across the rows and has a massive scoreboard that displays the status of all the courts at once. "Now you can see when there is a big moment happening in a match and walk down there to check it out," Knoll says. "You get a real sense of momentum and of team."
It seems like a basic idea, but it's one that other college programs have only recently started to embrace. Such schools as USC, Wake Forrest, and the University of California, Berkeley have all moved to upgrade their courts and complementary facilities as Baylor and other Big 12 schools spend lavishly on their tennis programs. "We have our designs on doing something too," says Stanford's men's coach Paul Goldstein, a former pro. The race is well and truly on to try to attract future professionals. "If you play in a more professional facility, you get that sense of preparing yourself to play at the next level," Goldstein says. "It obviously also weighs in your decision of where to go to school." 
It's only more recently that spending time in the NCAAs has made sense. The physical demands of the game—due to chaining string technology and more conditioned athletes—have made teenage superstars a thing of the past. Men's tennis players now peak in their mid-20s. Spending two to four years in college, rather than traveling around the world on a shoestring budget, makes sense for up-and-coming players. "When you're 17 or 18, it's really tough to spend so many weeks on the road," says John Peers, an Australian pro who attended Baylor. "If you go to college, you learn how to win in a supportive environment."
Peers, Benjamin Becker, and John Isner are among a growing list of recent college players who've enjoyed success in the pros. Hurd points to them as the model for the future, arguing that NCAA tennis could turn into a true minor league for the pro game in a vein similar to football and basketball. This, in turn, could make the U.S.—rather than Spain and France—a major hub for developing players. "The fact that we are attracting all this talent should only make American tennis better, just like foreign talent makes our companies better," Hurd says. 
Through a new collegiate sponsorship deal, Oracle also hopes to create direct ties between the NCAA and pro events. Next year, Oracle will back a pair of college tournaments and plans to create a series of pro American tournaments with spots reserved for promising college players. Hurd and Ellison have formed deep ties with the game's elite, including Rafael Nadal and Roger Federer, in the quest to inject fresh life into the American game and produce some superstars. "We are looking at all sorts of things," says Hurd. "We are doing everything we can to help the sport."
Before it's here, it's on the Bloomberg Terminal.
LEARN MORE