Only Half of Iowa Republican Caucus-Goers Care if 2016 Candidates Attend Straw Poll
The straw poll was one of the traditions tested to help determine the level of political pandering Iowans expect.
By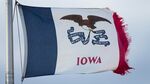 Republican presidential candidates who skip the Iowa Straw Poll in August aren't likely to pay much of a price for their decisions.
Only 51 percent of likely Republican caucus-goers in the latest Bloomberg Politics/Des Moines Register Iowa Poll say they think it's important for a candidate to attend the party fundraiser, a customary marker in the run-up to the Iowa caucuses.
The straw poll was one of several Iowa traditions tested to help determine just what likely caucus-goers expect from candidates when they campaign in the state. 
Read the poll questions and methodology here.
"In the long run, I don't think it really makes a difference," said respondent Janet Schmidt, 61, a teacher's aide from Cedar Rapids who has attended the straw poll in the past. "It's not very legitimate. It's kind of shaded in favor of candidates who have a lot of money and want to spend it for that."

The straw poll, held the summer before contested Iowa Republican caucuses since 1979, is struggling for survival after years of complaints about its expense to candidates and lack of predictive value. 
Several declared and likely presidential candidates already have said they plan to skip this year's event, including Senator Marco Rubio of Florida, former Florida Governor Jeb Bush, Senator Lindsey Graham of South Carolina, and former Arkansas Governor Mike Huckabee.
Who likes the straw poll? The most conservative Republicans. Among poll respondents who consider themselves very conservative, 60 percent said they thought candidate attendance is important, compared to 45 percent of moderates.
Caucus-goers in the state's sprawling 4th Congressional District, which covers much of north-central and northwest Iowa, where the straw poll is scheduled to be held Aug. 8, are the most interested in candidates' presence at the event, with 59 percent viewing it as important.

Even fewer likely caucus-goers worry about whether candidates drop in on the Iowa State Fair, another traditional summer stop. Among Republicans, 37 percent care about attendance at the 11-day confluence of humans and hogs in Des Moines. Just 27 percent of Democrats say it's a good idea for candidates to attend.

Likely Republican and Democratic caucus-goers also don't care whether presidential candidates eat a pork tenderloin sandwich, sometimes labeled the quintessential Iowa dish. Just 17 percent of Republicans and 16 percent of Democrats say an important way for candidates to get a feel for Iowa is by biting into one of the often breaded and fried sandwiches.
Candidates can get a little more mileage—literally and figuratively—by visiting all of Iowa's 99 counties. That's something the state's top Republicans, Governor Terry Branstad and Senator Chuck Grassley, typically do every year. Former Pennsylvania Senator Rick Santorum did the same—an accomplishment sometimes called the "Full Grassley"—on his way to a surprise victory in the 2012 Iowa caucuses.
Reflecting their heavier rural presence, likely Republican caucus-goers are slightly more interested in presidential candidates making it to all 99 counties than Democrats, 40 percent to 35 percent.

"Otherwise, people really don't have a chance to see them," said Max Miller, 76, a retired Republican engineer from Farragut in southwest Iowa. "It's one thing to be in front of a TV camera. If you are out in the counties, you have to go out on your own."
Vernon Tjarks, 64, a Republican production welder from Forest City in north-central Iowa, took an opposing view. "It's more of a gimmick thing than something that's really important," he said. "They should visit all areas of the state, but not necessarily all 99 counties."
Republicans and Democrats both want to see their presidential candidates give priority to rural issues, such as corn-based ethanol. Two-thirds of likely Republican caucus participants say that's important to them, compared to 60 percent of Democrats.
Likely caucus participants also expect presidential candidates to answer their questions—and those from reporters. Taking questions from voters, perhaps the longest-standing of Iowa caucus campaign traditions, is viewed as important by 93 percent of Republicans and 96 percent of Democrats.
While still robust, support is a bit softer for access for the scribes and television crews that will increasingly be following the candidates across the state. Roughly three-quarters of Republicans and Democrats planning to attend the caucuses say it's important that candidates meet with and answer questions from news reporters and editors.
The survey, conducted May 25-29 by West Des Moines-based Selzer & Co., included 402 likely Republican caucus-goers and 437 likely Democratic caucus participants. On the full sample, it has a margin of error of plus or minus 4.9 percentage points for Republicans and 4.7 percentage points for Democrats.