Ex-Blatter Ally Warner Promises to Release FIFA Funding Secrets
Christopher Elser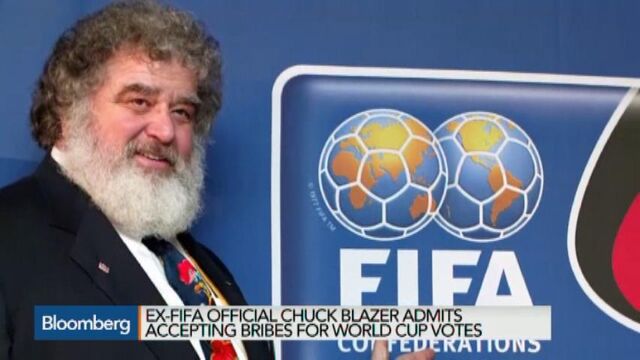 Jack Warner, a former Caribbean soccer official among 14 people indicted by the U.S. last week, said he would release documents linking the sport's governing body and its head to payments in the region.
Warner faces prison for his alleged role in more than $150 million in payments made and accepted by 14 officials and sports-marketing executives. Late yesterday, the 72-year-old former politician in Trinidad and Tobago published a video available on YouTube detailing his plans to get back at those who have wronged him, referring to himself as a "lone isolated soldier."
"I will no longer keep secrets for those persons who are seeking to destroy this country's hard-won international image," said Warner, the ex-president of soccer's governing body in North and Central America and the Caribbean, known as Concacaf.
Warner was once an ally of FIFA President Sepp Blatter, and led Concacaf for 21 years through 2011. He quit amid allegations of bribery during that year's FIFA presidential election, and denied wrongdoing, saying he was ousted for challenging FIFA's "oligarchy."
He was replaced by Fidelity Ltd. banker Jeffrey Webb, a Cayman Islands Football Association official who was also among those indicted this month.
FIFA Resignation
Blatter, 79, on Tuesday said he would resign as soon as a replacement was elected. The corruption charges became public last week, two days before he was re-elected to a fifth term in charge of FIFA.
"I have reasonably and surely fear for my life," Warner said. "I have, as promised, compiled a comprehensive and intense series of documents, including checks and corroborating witnesses, and placed them in different and unexpected hands."
"There is no turning back" from releasing documents that link FIFA, him, and the national government, he said.
"I apologize to the people of Trinidad and Tobago for not disclosing this information before," he said.