Lincoln Chafee Talks Peace with Islamic State, Forgiveness for Edward Snowden, and the Metric System for All
The former Republican-turned-independent-turned-Democrat laid out the themes of his presidential campaign on Wednesday.
By and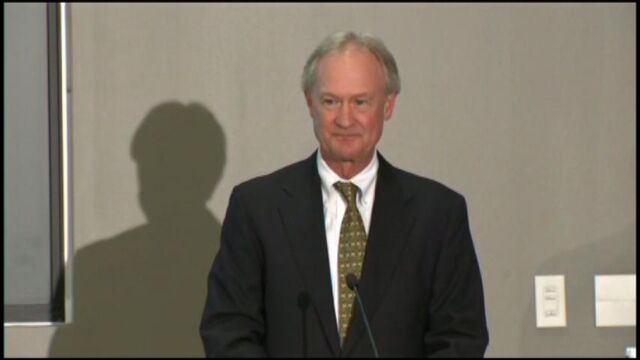 Vermont Senator Bernie Sanders launched his White House bid on the lakefront of the city where his political career began. Florida Senator Marco Rubio began his quest in Miami, surrounded by friends and family. If former Rhode Island Governor and Senator Lincoln Chafee takes the White House, history will record that his quest started a few metro stops away, on a college campus in Virginia—and that he mused about an American "rapprochement" with the Islamic state.