Buying Your St. Kitts Citizenship May Get More Expensive Soon
Aleem Khan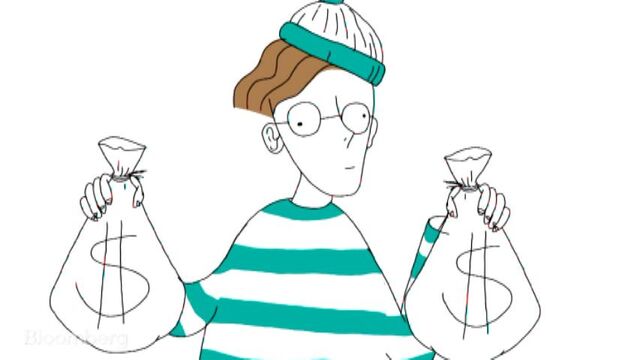 Here's a warning for the politically disaffected: Buying yourself citizenship in the Caribbean nation of St. Kitts & Nevis is going to get harder and more expensive.
The twin-island country of about 51,000 people plans to be "more stringent" in preventing people with a criminal history from purchasing citizenship and is considering raising the investment fee beyond the current $250,000, Prime Minister Timothy Harris said in a pair of interviews last month. Some previously purchased passports may also be revoked, he added.
"We must bring the best of the best to St. Kitts & Nevis, so that our product can be more discerning, and certainly changes in the fee structure is one option that will bring that," Harris said. "We will exclude some and bring the more discerning of prospective economic citizens to our shore."
While the government's citizenship-by-investment program, in place since 1984, helped St. Kitts & Nevis weather the global financial crisis, it has earned the country criticism as well. Canada in November revoked St. Kitts & Nevis citizens' visa-free travel. The U.S., which offers its own residency-for-investment program starting at $1 million, issued a financial advisory against holders of citizenship-by-investment passports, saying Iranian nationals used the St. Kitts program to evade sanctions on their country.
The passport deal "is attractive to illicit actors because the program, as administered, maintains lax controls as to who may be granted citizenship," Treasury said.
The program injected more than $74 million into the $766 million St. Kitts & Nevis economy in 2013, according to a budget presentation last year by then-Prime Minister Denzil Douglas. The IMF forecast revenue from the program at about $37 million per year from 2015-2017.

Safe Haven
The island's success has inspired governments from Cyprus to Grenada to create similar incentives for investment. For the buyer, the program can offer visa-free travel, a safe haven from political instability or a tool for avoiding taxes.
Newly minted citizens aren't required to live on the islands, or even visit them, according to the government, whose webpage on frequently asked questions about the program begins with "Where is St. Kitts and Nevis?"
The government's $250,000 fee must be directed toward the nation's Sugar Industry Diversification Foundation, and additional fees apply for accompanying family members. Another option is to spend at least $400,000, plus fees, in a designated real estate investment.
Pelican Bay
Former Prime Minister Douglas cited the citizenship-by-investment program for helping drive construction of a number of luxury real estate developments, including a $90 million condominium-hotel complex known as Pelican Bay.
The St. Kitts & Nevis government has vowed to address the criticism it has received. In 2013 the government suspended applications from Iran and Afghanistan. Harris said he's organizing an international conference in the next two months to help create common standards for citizenship programs. The U.S., U.K. and Canada will be invited, he added.
"We are taking a proactive approach," Harris said. "We believe we can also restore ourselves as a leader in good governance."
Before it's here, it's on the Bloomberg Terminal.
LEARN MORE