Brainard Says Weak Data Raise Doubts About Growth Outlook
Jeanna Smialek and Christopher Condon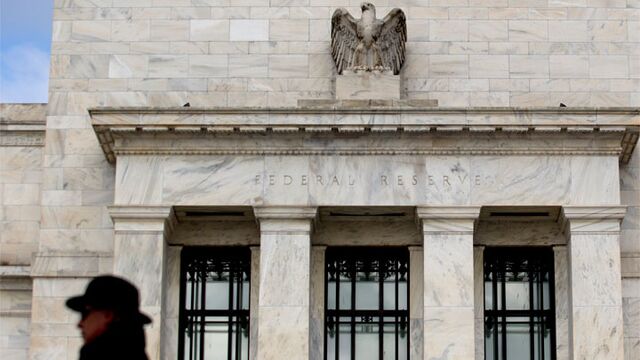 Federal Reserve Governor Lael Brainard said a recent run of weak data casts doubt on the strength of the economy, in a speech that suggested she's open to a delay in the Fed's timetable for an interest-rate increase this year.
"There is value to watchful waiting while additional data help clarify the economy's underlying momentum," Brainard said at the Center for Strategic and International Studies in Washington. "If continued labor market strengthening is confirmed and inflation readings continue to improve, liftoff could come before the end of the year."
Brainard spoke after recent reports showed that the economy shrank in the first quarter, while consumer spending stalled in April. Her comments contrast with a May 22 speech by Chair Janet Yellen, who said she expected the economy to improve after first-quarter weakness, making a rate increase appropriate this year.
Brainard recited a list of headwinds facing the world's largest economy, including a stronger dollar that makes U.S. exports more expensive abroad, weakness in Europe and China, and a drop in oil prices that has cut into energy investments.
"It would be difficult, based on the data available today, to dismiss the possibility of a more significant drag on the economy than anticipated from foreign crosscurrents and the negative effects of the oil price decline, along with a more cautious U.S. consumer," she said.
More Negative
"Brainard's views on the economy appear to be more negative than those of her colleagues and she is less confident in a 2015 liftoff," said Thomas Simons, a government-debt economist in New York at Jefferies Group LLC, who said he was surprised by the downbeat tone of her remarks. "Usually, the members of the Board of Governors do little more with their speeches than repeat the FOMC consensus," he said, referring to the Federal Open Market Committee.
Like her Fed colleagues, Brainard stressed that the pace of interest-rate increases is likely to be gradual, and that monetary policy will remain "highly accommodative" even after the central bank raises the benchmark rate, which has been held near zero since December 2008.
Fed officials have said they need to see further improvement in the labor market before raising rates, and to be reasonably certain that inflation will move back up toward the Fed's 2 percent goal.
"With the labor market evidencing additional slack not well captured by the standard unemployment rate and with inflation remaining soft, there may be additional room to support further healing in the labor market," Brainard said.
Stronger Dollar
She also emphasized at several points during the speech that the stronger dollar could exert persistent downward pressure on U.S. exports and the price of imported goods, with implications for the timing and pace of Fed rate tightening.
"To the extent that exchange rate appreciation exerts a tightening force on financial conditions in the United States, it delays the return of U.S. interest rates to more normal levels," she said.
The dollar has risen 16.6 percent in the last 12 months on the Bloomberg Dollar Spot Index, which tracks the greenback's performance against 10 major rivals.
Neil Dutta, head of U.S. economics at Renaissance Macro Research LLC in New York, said the comments were a reminder that the current FOMC is paying closer attention to global developments than has generally been the case.
"All else equal, stronger global growth implies a more rapid increase in rates. Slow global growth, which is what we have, implies a more gradual approach," he said.