Zen-Practicing U.S. Prosecutor Manages High-Stress Menendez Case
Del Quentin Wilber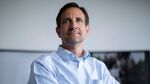 The lawyer overseeing the prosecution of U.S. Senator Robert Menendez is so strait-laced that he once took a pay cut because he felt he was leaving work too early.
Ray Hulser, the new chief of the Justice Department's Public Integrity Section, also practices Zen meditation, giving him a reputation for remaining calm under pressure.
The longtime anti-corruption lawyer will need to rely on those traits while leading an office that specializes in prosecuting public officials, like Menendez, often in high-stakes trials.
"Ray Hulser is just a very level-headed person," said Assistant Attorney General Leslie Caldwell, who appointed him to the job. "He is really unflappable. He doesn't succumb to pressure others might succumb to. His experience is unparalleled."
The Menendez case comes as the public integrity unit is rebuilding its reputation after two major failures: Its lawyers withheld evidence from the defense in the 2008 trial of former Alaska Senator Ted Stevens and four years later were unable to convict onetime presidential candidate John Edwards of campaign-corruption charges.
Menendez, a New Jersey Democrat indicted in April on charges of taking almost $1 million in gifts and campaign donations to help a friend's personal and financial interests, has sought to turn the tables on Hulser's prosecutors, assailing their integrity. He and his pugnacious defense lawyer, Abbe Lowell, who successfully defended Edwards, say the criminal charges are politically motivated.
Accidental Career
Hulser, a trim 52-year-old with a graying goatee and light blue eyes who wears only two colors of dress shirts (white and blue), declined to discuss the Menendez case or any other investigations he has been supervising as the acting head of the unit since January.
But in an interview in his spartan 12th-floor office, the 25-year veteran of the public integrity unit said he came to be a corruption prosecutor by accident.
Raised in Upstate New York, he wanted to be a doctor and majored in biology at Colgate University. While there, however, he took courses on criminal justice issues and fell in love with the law, eventually graduating from the University of Pennsylvania Law School.
In 1988, he began work at a private law firm in Boston to help pay off his school debt but found corporate work less than fulfilling. After hearing two former federal prosecutors speak glowingly about their time at the Justice Department, he knew he had to change career paths.
"When they spoke about what they did as federal prosecutors, it was like they were transformed. They said it was the best job they ever had," Hulser said. "I wanted to do something I cared a lot about, and that is my advice to all the interns who come into this office."
Knows Stuff
He applied to the Public Integrity Section and was hired in 1990; the very next year, he was a co-counsel on a complicated trial of a federal judge, the first ever convicted on bribery charges.
"He really knows this stuff because he has been doing it for so long," said James Cole, a former deputy attorney general, who teamed up with Hulser to prosecute Judge Robert Collins.
Though he is now the Justice Department's go-to public corruption guru, Hulser is not your typical hard-charging prosecutor.
He meditates every morning and bikes to work, rain or shine. He put his career on the back-burner when his sister's husband died suddenly in 2001, an event that shook him to his core.
Seeking more time with his family while his three children were young, Hulser decided he needed to leave work by 3 p.m. each day.
Although he started early enough to work a full day, he didn't feel right about collecting a full paycheck. So he went part-time. The decision was difficult financially because his wife, Temple Morris, didn't generate any income and focused on home-schooling their three youngsters.
Not Easy
"It's not an easy thing to do as an attorney here," said Hulser, whose children range in age from 9 to 15. "I ended up working eight hours a day, but I felt I needed to take a financial hit to feel comfortable leaving at 3. I obviously care a lot about integrity, to the consternation of my wife. I'm not the guy to fudge when filling out forms."
Hulser has been a supervisor in the office since 2003, and began working full-time again in 2009, the year he was promoted to the acting chief of the section in the wake of its embarrassing and botched prosecution of Stevens.
Hulser, who played no role in the supervision or prosecution of the Stevens case, was asked to analyze what had gone wrong and helped dig up information that would eventually lead to the reversal of the convictions of two state lawmakers.
'Right Person'
Three years later, he filled another top post at a rough time when a prosecutor in the Justice Department's Criminal Division resigned amid fall-out from the bungled "Fast and Furious" gun-smuggling investigation.
"He was the right person to do those jobs because he is just calm, steady and gives you the advice he believes in," said former Assistant Attorney General Lanny Breuer, who appointed Hulser to both temporary posts.
Hulser said he enjoyed the stint as an acting deputy assistant attorney general but missed working more closely with prosecutors.
McDonnell Prosecution
After six months in Breuer's office, Hulser returned to his spot as a top supervisor in Public Integrity and has helped oversee some of section's biggest cases, including last year's successful corruption prosecution of former Virginia Governor Robert McDonnell.
He also yearned to return to the courtroom and volunteered to prosecute an official from American Samoa accused of obstructing a grand jury investigation.
In the process of winning a conviction, Hulser earned praise from an unlikely source -- his trial foe.
"He was a consummate gentleman," said Shelli Peterson, the defense lawyer on the case, which went to trial in 2012. "There was no sniping. As a defense attorney, you are always trying to get some sniping going on. It makes it fun, trying to get the prosecutors worked up. But not with Ray. He was even-keeled. He has what we call judicial temperament."