The Definitive H&H Lindsey Graham Scouting Report
Breaking down the South Carolina senator's bid for the Republican presidential nomination.
By and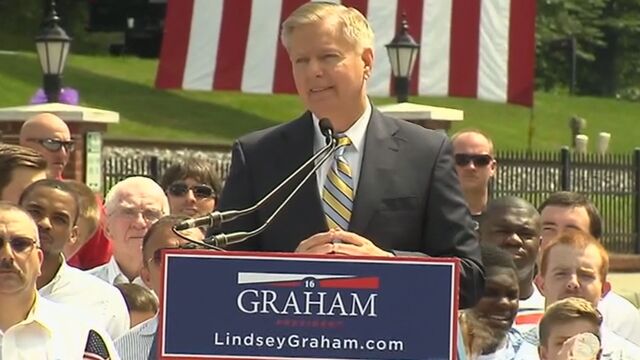 What he's got: Broad experience on the national and international stages; three decades of military service and the credibility and esteem that go along with it; a blue-collar upbringing; a South Carolina base; a winning personality; unflappability; the abundant goodwill of political and media elites; the unmistakable spirit of the happiest warrior in the race.
What he lacks: A signature domestic issue; a national political following; organizational strength outside his home state; an off-the-shelf all-star team of backers.
Biggest question mark: Can he go from known curiosity to political force?
Message: America must be the leader of a free world.
Core constituencies: Veterans; South Carolinians; the most hawkish defense hawks.
Signature issues: Muscular, aggressively interventionist foreign policy; entitlement reform; broadening the appeal of the Republican Party to non-white and younger voters.
Fundraising mojo: New and largely untested on the national money scene, but knows a lot of rich people in fancy places from his years on Capitol Hill.
Spouse and family: Never married and childless, he speaks often and movingly about the death of his parents and his care for his sister.
Perceived electability as GOP nominee: A topic barely discussed.
National-security credentials: His long Air Force, Air National Guard, Air Force Reserves career (which is only now coming to an end as he reaches mandatory retirement age); time spent at the center of all recent major and minor foreign policy debates; extensive world travel and international contact; and deep knowledge make him the most fluid and experienced defense and diplomacy prospect in the field.

Television skills: Fluid, funny, and frequently on the tube, he knows the drill as well as his amigo John McCain; sometimes lets his passion or inability to resist a joke send him off-message, or into an odd tonal place.
Social media/online chops: Pretty high-quality content on Twitter but fewer than 75K followers and not a great feel for potential virality.
Media coverage: Beloved to the point of excess by reporters, editors, bookers, and anchors, who nonetheless largely don't take him seriously as a candidate or potential president.
Polling strength: Even in South Carolina, hasn't exhibited any real degree of upward movement.
The Big Mo: Has set off a few sparks, but needs a push to get onto the debate stage, where he would likely excel.
Fire in the belly: Clearly enjoying the increased prominence, relevance, and credibility that comes with his new role, but does not evince a burning desire to grab the Oval ring.
The hang test: Statewide election in South Carolina requires a fair amount of hang-ability; has the working-class sensibility and pleasing manner that translates in a VFW hall, a diner, a posh home, and pretty much everywhere else.
Challenges party orthodoxy: On immigration, climate change, and willingness to compromise.
Best moment of 2016 cycle so far: When he convinced the political world he was serious about making a run.
Worst moment of 2016 cycle so far: Every day is a good day for the always-genial Mr. Graham.
Best Bloomberg Politics moment: Played his jokester part flawlessly in the St. Patrick's Day episode of  With All Due Respect.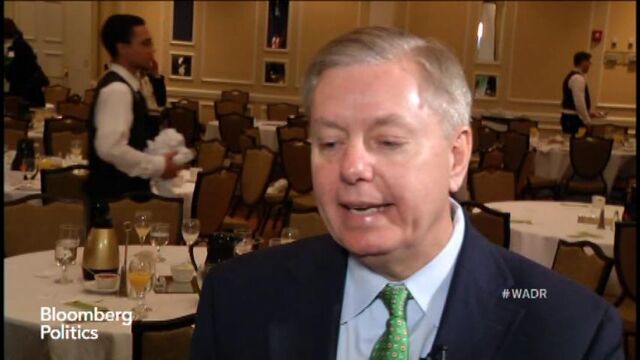 Picture he doesn't want you to see: Palling around with his former Senate colleague and chum, Hillary Clinton.