Olive Garden's Hedge Fund Bosses Waited Tables to Aid Turnaround
Craig Giammona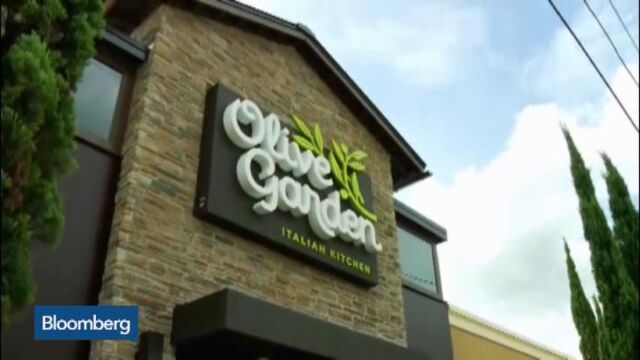 After Starboard Value took over the board of Darden Restaurants Inc., the hedge fund wanted its newly minted directors to have a feel for the business. So it put them to work.
Every board member worked a night in a restaurant, said Starboard Chief Executive Officer Jeff Smith, who also is Darden's chairman. Smith said he waited on tables and served food in the kitchen.

"It was not undercover -- everyone knew," Smith said in an interview on Bloomberg Television's "Market Makers" with Stephanie Ruhle and Erik Schatzker. "It was an amazing experience. We felt we could not make the decisions without knowing what was happening in the restaurants."
Starboard's attempt to turn around Darden will be put to the test Monday when the flagship Olive Garden restaurant debuts a new menu. The chain, which has about 840 U.S. locations, is trying to get back to its Italian roots with fare that includes sausage-stuffed giant rigatoni and vanilla panna cotta.
Olive Garden also is introducing two sandwiches made with the chain's famous breadsticks -- in meatball and chicken-parmesan varieties. The idea for the new sandwiches, which will be featured on the lunch menu, came from a restaurant manager. He told the chain's executive chef that employees were already using breadsticks as buns for staff meals.
"Usually the answers are inside the company," Smith said.