Challenges Await as Lindsey Graham Begins Foreign Policy-Focused Bid
Analyzing the substance, style, and overall impact of Senator Lindsey Graham's presidential campaign announcement.
By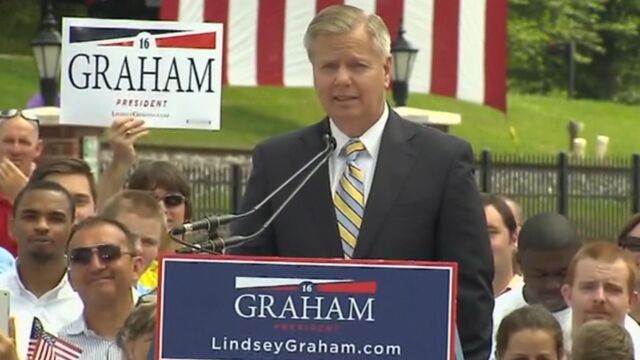 Style: Played the self-effacing hometown boy, keeping up his colloquial style even when talking about fearsome international threats. Quite low-energy for an announcement speech, although the typical Southern crowd whooped, cheered, and applauded throughout, allowing Graham to piggyback on their liveliness. Kept unscripted asides to a minimum (for him).