business
At Least 3,900 Medicare Millionaires Revealed in U.S. Data
Zachary Tracer and Caroline Chen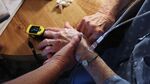 – A small group of doctors accounted for a large chunk of Medicare payments once again, data released today by the U.S. government show.
Medicare paid at least 3,900 individual health-care providers at least $1 million in 2013, according to a Bloomberg analysis of data from the Centers for Medicare & Medicaid Services. Overall, the agency said it released data on $90 billion in payments to 950,000 individual providers and organizations. On average, doctors were reimbursed about $74,000, though five received more than $10 million.
The U.S. has been increasing transparency for Medicare, which accounts for the largest portion of federal spending after defense and Social Security. CMS also released information Monday about $62 billion in Medicare payments to hospitals and outpatient facilities in 2013, reflecting more than 7 million discharges.
Monday's data exclude the privately run program known as Medicare Advantage, which accounted for about 30 percent of beneficiaries last year, and the drug prescription benefits of Medicare Part D. Payments in the drug program were released for the first time earlier this year.
Some payments were sent to organizations rather than individuals. There are about 897,000 active physicians in the U.S., according to the Kaiser Family Foundation.
Legal Scrutiny
Two of the highest-paid doctors in 2013 are now under legal scrutiny. Cardiologist Asad Qamar, who was No. 2, has since been accused by the Justice Department of billing for unnecessary tests and cardiovascular procedures. He received about $15.9 million in payments in 2013.
"Procedures performed in Dr. Qamar's outpatient clinics cost Medicare on average about half of what the same procedure would cost in a hospital," said Greg Kehoe, Qamar's attorney at Greenberg Traurig, in an e-mailed statement. "Additionally, amputation rates in his patient population were the lowest in the U.S. -- 80 percent below average -- with each avoided amputation saving the government at least half a million dollars"
In a video released in January, Qamar called the government's claims baseless.
"I assure you that these accusations are a fiction," he said.
Salomon Melgen, the eye doctor charged along with U.S. Senator Robert Menendez in a bribery case, was No. 3 and got $14.4 million. The U.S. has said he improperly diagnosed patients' eye diseases and gave them unnecessary treatments, and accused him of health-care fraud. An attorney for Melgen didn't respond to requests for comment.
"We intend to prove that in both instances the charges are ill-founded, that he is not guilty of these charges," said Matthew Menchel, an attorney for Melgen. "He had a very large practice with multiple locations. He literally treated thousands of patients."
Anne Greist, a hematologist and co-medical director at the Indiana Hemophilia and Thrombosis Center, was the top paid doctor, according to Medicare, with $28 million. Greist didn't take much of that payment home, however, as $27.9 million was made up of drug reimbursements.
As co-medical director, Greist is the most experienced physician in the center and coordinates the care for many of the patients, meaning she is listed as the prescriber, said Nancy Hoard, executive director of the center, in a telephone interview. Medications for severe hemophilia patients typically cost half a million dollars a year, she said.
Almost none of Qamar's billings were for drugs, and about half of Melgen's payments were drug reimbursements.
Public Data
Medicare covers more than 55 million people, including the elderly and some who are disabled or who have end-stage kidney disease. Payments for inpatient and outpatient care accounted for the bulk of Medicare's budget, while doctors got about 16 percent of spending, excluding Medicare Advantage.
The U.S. spent about $586 billion on Medicare in 2013, or about 20 percent of the country's health-care spending.
Medicare payments to doctors were long kept from the public after medical associations argued in the early 1980s that their release would violate physicians' privacy. In May 2013, a federal judge lifted a 33-year-old injunction on the data following a lawsuit by Dow Jones & Co. The Obama administration decided in 2014 to make all payment information public.
Last year, some of the doctors who were shown as receiving the biggest payments said that multiple members of their medical groups were billing using a single provider identifier. Doctor groups also faulted the data for including reimbursements for drugs to physicians, not just payments for procedures.
For instance, many eye doctors topped the 2012 data, because they received payments to cover the cost of a treatment for degenerative eye disease that they administer in their offices. This year, the U.S. is including an explanation of that drug payment system and identifying payments tied to drugs. Medicare typically pays doctor 6 percent more than the average cost of medications administered in that manner.
While the data have improved from last year, they still don't reflect the quality of care patients received and still could be open to misinterpretation, the American Medical Association said in a statement Monday.
(A previous version of the story corrected the doctor rankings starting in the sixth paragraph.)
(Updates with hemophilia center response in 13th paragraph.)
Before it's here, it's on the Bloomberg Terminal.
LEARN MORE