EU Says Russia Bans 89 Officials From Entry, Criticizes Measure
Jonathan Stearns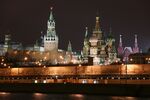 Russia has disclosed the names of 89 people from the European Union who are prohibited from entering the country, according to the EU, which criticized the travel ban.
"We don't have any other information on the legal basis, criteria and process of this decision," the European External Action Service, the 28-nation EU's diplomatic arm, said in an e-mailed statement Saturday. "We consider this measure as totally arbitrary and unjustified."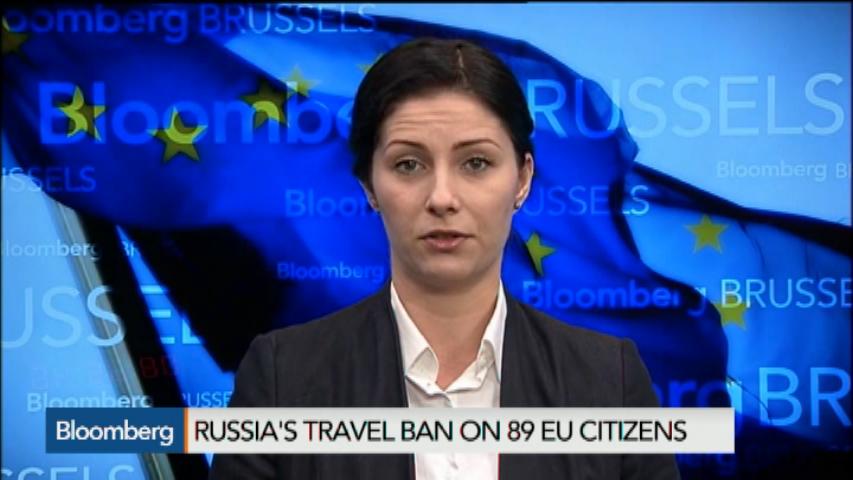 Russian authorities shared the list after several EU politicians were denied entry to Russia in recent months, said the Brussels-based EEAS, which didn't identify the people targeted.
"The Russian authorities justified these refusals by referring to the inclusion of these individuals on a confidential 'stop list,'" the EEAS said. "After each of these refusals, the EU and the member states whose nationals were affected had repeatedly requested transparency about the content of this list."
In September, Rebecca Harms, a Green Party member of the European Parliament, said Russian authorities denied her entry when she arrived from Brussels to observe an espionage trial. Harms said she was kept waiting for three hours at the Moscow airport before being told she was an "undesirable" person and that her entry would be a "criminal act."
The holder of a German diplomatic passport, Harms said at the time she was probably targeted because she had been a frequent traveler to the Ukrainian capital, Kiev, and had supported the EU's sanctions against Russia over its encroachment in eastern Ukraine.
On Saturday in Brussels, European Parliament President Martin Schulz said the Russian travel curbs heighten Western wariness of Russia's foreign-policy goals.
"This further diminishes mutual trust and hampers any efforts for constructive dialogue to find a peaceful and lasting solution to the current geopolitical crisis," Schulz, who is German, said in an e-mailed statement.