Seven FIFA Officials to Fight Extradition in Months-Long Process
Hugo Miller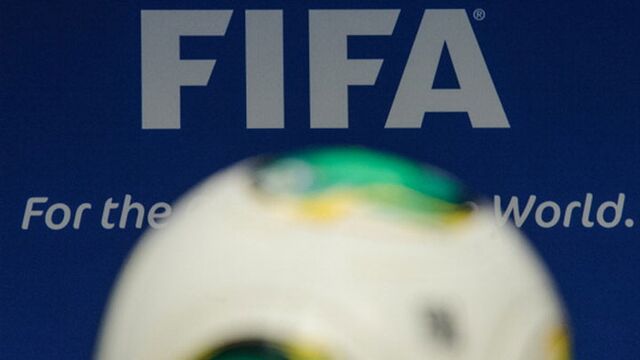 All seven FIFA officials arrested this week in a crackdown on soccer corruption are now contesting their extradition to the U.S. in a process that will probably last "months."
One man, who had previously indicated a willingness to be handed over to U.S. authorities, has now joined the other six in contesting extradition, Folco Galli, a spokesman for the Swiss Federal Office Of Justice, said by telephone Friday. The process will take a few months at the minimum, probably closer to half a year, Galli said.
The seven were arrested on charges of racketeering, wire fraud and money laundering in dawn raids at two five-star hotels in Zurich where they were gathering for Friday's election of FIFA's president. Protesters have gathered outside the congress center to try to disrupt the event and derail Sepp Blatter's bid for re-election to a fifth term as head of football's governing organization.
The seven men are being held at "multiple establishments" across the canton of Zurich, Galli said, declining to name the prisons, citing security concerns.
The seven men arrested this week are FIFA vice-president Jeffrey Webb along with regional soccer officials Eduardo Li, Julio Rocha, Costas Takkas, Eugenio Figueredo, Rafael Esquivel and Jose Maria Marin. Galli declined to name which of the seven had originally agreed to be extradited.
Galli said indicted individuals are usually held in custody until a decision on their extradition has been reached. It's too early to speculate on whether they could be released on bail or under house arrest, as was the case with film director Roman Polanski detained in Switzerland as he successfully fought extradition on decades-old sexual assault charges in the U.S.
The seven have until June 8 to dispute the validity of their arrests with the Federal Penal Tribunal. A spokeswoman for the tribunal said she couldn't say whether they have yet.