business
Sepp Blatter Elected to Fifth Term as FIFA President
Alex Duff and Tariq Panja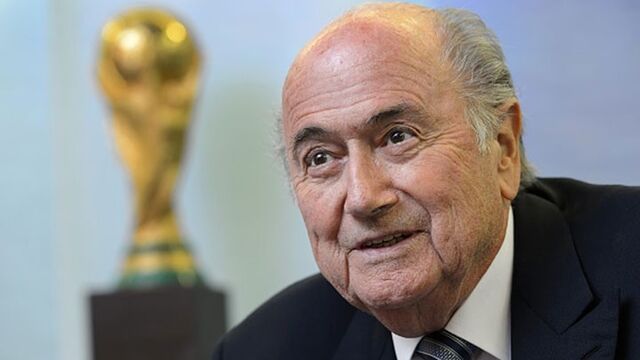 Sepp Blatter won a fifth term as president of FIFA, world soccer's ruling body, two days after U.S. criminal charges targeted his inner circle.
The 79-year-old's opponent, Prince Ali bin al-Hussein, withdrew before a second-round ballot. In the first round, Blatter drew 133 votes -- seven fewer than he needed to win -- to the Jordanian's 73. Blatter now gets four more years to head the not-for-profit body, which collected almost $5 billion from running last year's World Cup in Brazil.
"I take the responsibility to bring back FIFA," Blatter said. "At the end of this term I will give this FIFA to my successor in a very, very strong position."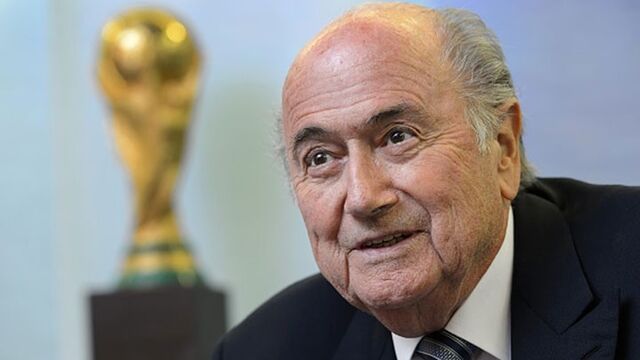 The arrests at a Zurich hotel were the biggest controversy to touch 111-year-old FIFA under Blatter's scandal-tainted tenure. Swiss authorities are carrying out their own investigation into alleged corruption, racketeering and other misdeeds in the awarding of the 2018 World Cup to Russia and the 2022 tournament to Qatar. Blatter, who wasn't charged, got backing from Asian and African leaders to keep the job.
"Mr. Blatter knew and was aware of the acts of corruption, influence and racketeering or, if he did not know -- as he says -- it's because he has no skills to lead FIFA," Real Madrid and Barcelona star Luis Figo, one of two candidates who quit the race to back Prince Ali, said in an e-mail. "The fact that the man responsible for FIFA reaching this point has been re-elected shows the organization is sick."
UEFA Opposition
Michel Platini, the president of European soccer authority UEFA, was among regional officials seeking fresh leadership of FIFA by backing 39-year-old Prince Ali. The Frenchman Thursday asked Blatter to resign but he refused, Platini said. U.K. Prime Minister David Cameron also called for Blatter to step down, and sponsors including Coca Cola Co. said FIFA should resolve the scandal.
"FIFA must now seize the opportunity to begin winning back the trust it has lost. We urge FIFA to take concrete actions to fully address all of the issues that have been raised, in a swift and transparent manner," Coke said in its statement.
Nine FIFA officials were among 14 charged by U.S. prosecutors, who vowed more arrests in a widening probe of racketeering, wire fraud and money laundering.
Bond Villain
Gary Lineker, 54, who played 80 times for England and scored a national scored 10 World Cup goals, said the result of the vote is as predictable as it is depressing. Lineker, now a soccer commentator for the British Broadcasting Corp., has called FIFA "nauseating" and likened Blatter to a James Bond villain.
"All those FIFA members that voted for Blatter have betrayed the game they are supposed to cherish," Lineker wrote on Twitter. "The only way this revolting organization will change is if the major football federations walk out."
A FIFA executive committee member since 2011, Ali, the only candidate to oppose Blatter in balloting since 2002, had pledged to impose a limit of two terms for the president, to serve only one himself, and to make public a report by investigator Michael Garcia into voting on the 2018 and 2022 World Cups. While FIFA lodged a complaint with Switzerland's attorney general based on the report's findings last year, the document wasn't released.
The son of a chemical-plant worker, Joseph "Sepp" Blatter was born in Visp, a Swiss town of about 7,000 in a valley below the Matterhorn. He joined FIFA 40 years ago and rose to become a top aide to Joao Havelange of Brazil, who ran the organization for 24 years.
Blatter didn't do much public campaigning for the job, preferring to speak to regional conferences, which excluded his rivals, Figo and Dutch soccer head Michael van Praag, who also dropped out to support Prince Ali.
Read more:
One Vote
In FIFA voting, each member country has one vote, regardless of size. More than $1 billion of the group's revenue from last year's World Cup was shared with members. That largesse has bought Blatter the backing of smaller nations that rarely make a mark on the soccer field.
Blatter's predecessor, Havelange, was unopposed for a record 24 years before stepping down in 1998. Blatter beat Lennart Johansson of Sweden to first take control of FIFA that year. In 2002, he beat Cameroon's Issa Hayatou and in 2007 faced no challengers. Mohammed bin Hammam, the former head of Asian soccer, dropped out before the 2011 vote after being accused of bribing voters.
Blatter had promised that his fourth term would be his last, before changing his mind last year, saying he still had reforms to do.
"I like my job," Blatter said to delegates after the vote. ".Nobody is perfect. We will work together. Let's go FIFA. Let's go FIFA."
(Adds Luis Figo in fifth paragraph, Gary Lineker comment in 10th. For more FIFA coverage, click EXT5.)
Before it's here, it's on the Bloomberg Terminal.
LEARN MORE