politics
What Does Rand Paul Have In Common With a Manhattan Bookstore?
Hint: Oregon.
By
Republican presidential candidate Rand Paul appeared at the Strand Book Store in Manhattan on Tuesday evening to promote his new book, Taking a Stand: Moving Beyond Partisan Politics to Unite America.
A random venue for the Kentucky senator? Not quite.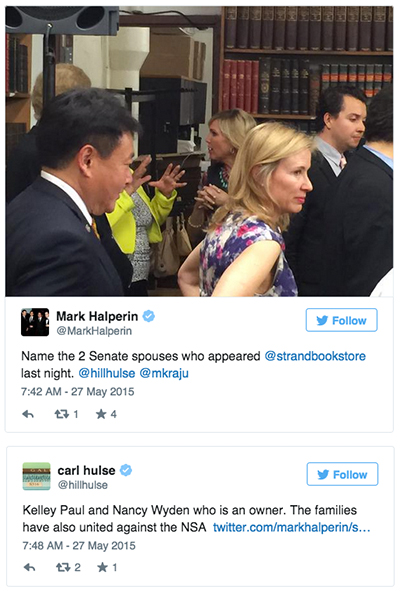 Nancy Wyden's husband, Oregon Senator Ron Wyden, is Paul's staunchest Democratic ally on government surveillance concerns. The senators are on opposite sides of the political spectrum on many issues, but have united in recent weeks to try blocking reauthorization of an unaltered Patriot Act over worries about the government's bulk collection of phone metadata.
Spokespeople for the senators and the bookstore did not immediately respond to requests for comment Wednesday about whether the Wydens had invited the Pauls to the bookstore specifically because of the alliance.
Before it's here, it's on the Bloomberg Terminal.
LEARN MORE