Questions Surround Supply of Nebraska's Lethal Injection Drugs
As Nebraska lawmakers press to abandon the state's death penalty, critics raise questions about the latest supplier of drugs used in lethal injections
By and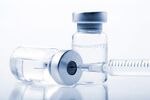 For Scott Frakes, director of the Nebraska Department of Correctional Services, the April 14 e-mail was just what his department needed.  "Just wanted to let you know [I] have a few states who have already ordered sodium thiopental," the e-mail read. "Would Nebraska be interested as I will have a few thousand vials extra."
Like many states that use lethal injections in capital punishment, Nebraska has struggled to obtain the anesthetic, used to induce coma, because pharmaceutical companies don't want their products associated with the death penalty. 
Frakes, whose department has 10 prisoners on death row, replied on April 16: "I would really like to connect with you as soon as possible"; and later that day, he asked for an invoice, according to e-mails obtained by the American Civil Liberties Union of Nebraska in a Freedom of Information Act request. According to KETV Omaha, Nebraska paid Harris Pharma $54,400 for a "1000-unit" package of the drug, as well as a shipment of pancuronium bromide, a muscle relaxant also used in executions.
As Nebraska lawmakers fight the governor over a bill to abolish the death penalty, critics of capital punishment are asking questions about the man whose e-mail reached Frakes, Harris Pharma's Chris Harris. This isn't the first time Harris has helped Nebraska acquire lethal injection drugs. In 2010, he arranged for Mumbai-based Kayem Pharmaceutical (now called Jonakayem Pharma-Formulation) to sell sodium thiopental to Nebraska. According to Jonakayem managing director and Chief Executive Officer Navneet Verma, Harris never told the company the drugs would be used for executions. "We fell into the trap," Verma told Bloomberg. "Being a Hindu," he added, "I do not want my product to be used for killing of human beings."
In 2011, Swiss pharmaceutical company Naari said it had also sold to Harris sodium thiopental that ended up being designated for lethal injections in Nebraska without its knowledge. The company said it sold the drugs on the understanding they would be used for product registration purposes in Zambia. "I am shocked and appalled by this news," Naari CEO Prithi Kochhar said in a letter to Nebraska Chief Justice Michael Heavican, Bloomberg reported in 2013. "Naari did not supply these medicines directly to the Nebraska Department of Correctional Services." Naari did not respond to a request for further comment.
Harris refused to answer questions on Tuesday about his current Nebraska deal or earlier ones. "In the past, press has just fabricated stories, and so I have no comment to make," he said.
Critics of the death penalty are asking why Nebraska was so quick to work again with Harris through his company Harris Pharma, which has offices in the Indian state of West Bengal and in Salt Lake City. "Rather than doing due diligence and asking hard questions about how Harris had secured these drugs, it was a hasty transaction out of line with the normal course of business," said Danielle Conrad, executive director of the ACLU of Nebraska who served as a Nebraska state senator from 2007 through 2014. "There were no questions as to whether or not the supplier could adhere to FDA rules or importation rules. There was no discussion about where the drugs originated from. Nothing about independent testing. No information about whether or not there was an appropriate chain of command to obtain the drugs. Instead, it was more of the same. Nebraska has twice before gone down this path with what we consider to be a sketchy foreign source."
In the April e-mails between Frakes and Harris, nothing indicates that the state official inquired about the Indian businessman's background. The closest thing involved an exchange in which Frakes has Harris fill out a foreign income claim form from the Internal Revenue Service. "There were no conversations between anyone about the legitimacy of Chris Harris or the drugs he was selling to the state," said James R. Mowbray, chief counsel at the Nebraska Commission on Public Advocacy, a state organization that provides legal assistance to public defenders and court-appointed attorneys. 
The Nebraska Department of Correctional Services did not respond to requests for comment, and Governor Pete Ricketts's office did not comment. 
Conrad said the purchase of the drugs would just lead to further rounds of lengthy and costly litigation. That's only if Ricketts can stop the legislature from banning capital punishment in the state. The governor issued his veto of the bill that would repeal the death penalty on Tuesday, and lawmakers are likely to try to override his veto on Wednesday or Thursday. While the vote to scrap capital punishment passed 32 to 15 last week, the Omaha World-Herald reported that Senator Jerry Johnson had changed his mind and will now vote with Ricketts.
Ricketts needs one additional lawmaker to switch sides to sustain a veto of the bill. "This is a matter of public safety," he said at a press conference on Tuesday afternoon explaining his decision to veto the state's death penalty bill. "It's also a matter of making sure our prosecutors have the tools they need to be able to put these dangerous, hardened criminals behind bars."
About the status of the drugs ordered from Harris: "We're waiting for them to arrive," he said. - With Pradipta Mukherjee