cool jobs
Inside the Career of a Budding Glitter Entrepreneur
A certified gemologist and creator of quirky drawings is trying to turn her fascination with shiny things into a business
by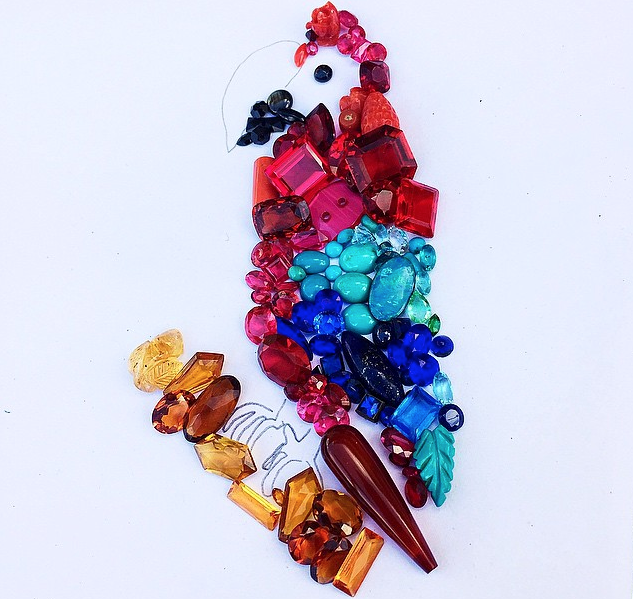 Even by niche career standards, Hannah Becker does not have a normal job. She makes drawings that she adorns with precious gems and posts them on Instagram. Her account, called "diamondoodles," is a collection of playful images that blend the monochrome and two-dimensional with the sparkly and three-dimensional.
"You see shiny gems on Instagram, it's so luscious, there is something so appealing about it," says Becker. Her account has gained a modest but growing following and has resulted in commissions to create advertisements for a jewelry company and engagement rings for brides-to-be. She filled an order for five customized diamond drawings for a client who found her work in Instagram and gained a solid footing in a burgeoning online network of jewelry makers. "Our industry is made to use Instagram. You don't have to worry about creating a desire [for jewelry], because if you take a nice photo, it has appeal," she says. 
Becker would know about the draw of sparkles. She wrote her senior thesis at Bard College on how three artists use glitter in their work. "When I was six, and my mom asked me what my favorite color was, I said 'rainbow glitter'," she says. "I used to bedazzle the s--- out of everything I owned."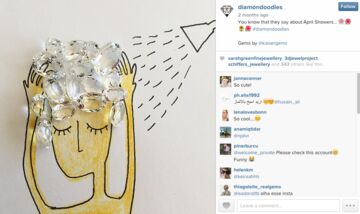 Becker has thought more deeply than most about the adornment she calls "the cheap version of diamonds."
"Glitter is really shiny and aspirational; it wants to be something so fancy, but it ends up being junky plastic," she says. "It creates visceral beauty, but at the same time, everyone hates glitter."
Call that overwrought, but in the meantime, type "glitter" into Google and see if you can stay impassive. Becker is betting that you can't. 
"It forces you to look at it, it's profane almost. It demands attention in that as soon as it shines, at the movement of light, your eye is drawn to it, and you have to look whether you want to or not."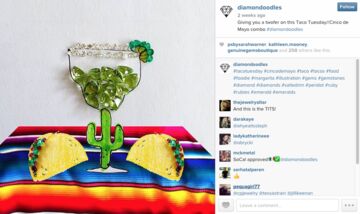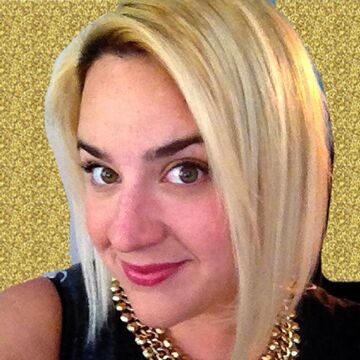 After graduating college in 2011, she spent a year getting a graduate gemologist certification at the Gemological Institute of America, a degree that is useful to large-scale jewelers, who employ such experts to grade diamonds professionally and to identify other colored stones. In 2014, she started working for a wholesale jeweler in New York. It was there that she started seeing shapes and figures in the gems she was sorting and began photographing them. Her pictures got more likes than she expected, and when she left her job in December, she decided to become a self-employed artist instead of becoming hired help somewhere else. 
Being a doodle entrepreneur is not always glamorous. Becker lives with her parents outside Philadelphia, something she says "isn't part of the long-term business plan." Revenue is inconsistent. Still, her philosophy—doing exactly what she wants to—is paying off in other ways, she says. 
"I like to dictate my own time and know that all the hard work I am doing is something I am going to reap the rewards of," she says. "What I am doing right now speaks to me. It is the kind of creative work I want to be doing." Plus, it isn't exactly easy to turn away from all those shiny things. 
Before it's here, it's on the Bloomberg Terminal.
LEARN MORE