Charter's 47% Bump for Time Warner Cable Not That Bad
Tara Lachapelle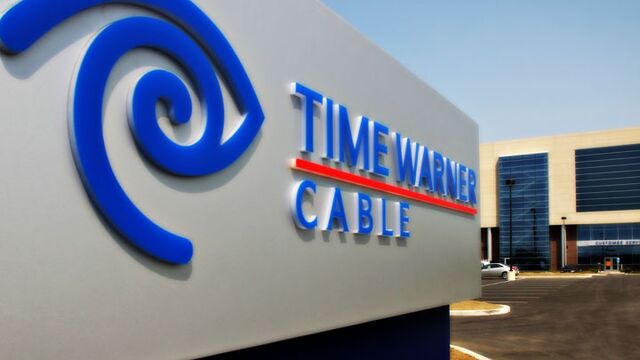 Charter Communications Inc. was forced to pay 47 percent more for Time Warner Cable Inc. than it would have had to cough up a year ago. Still, it probably isn't overpaying.
Charter's offer for $195 a share in cash and stock exceeds Comcast Corp.'s now-terminated bid for $158.82 a share. It's also higher than Charter's original offer back in January 2014 for $132.50 a share.
This time, Charter is valuing Time Warner Cable at 9.8 times its trailing 12-month earnings before interest, taxes, depreciation and amortization. Its own stock trades for 13 times Ebitda. So by that measure, buying Time Warner is a relatively inexpensive way to help Charter almost quadruple its number of cable subscribers. The multiple is also only slightly higher than the 8.3 times Ebitda that AT&T Inc. is paying for satellite-TV rival DirecTV.

As part of the Time Warner Cable transaction, smaller cable provider Bright House Networks will also be merged into the combined entity. The new company will have about 17 million basic cable customers, second to Comcast's 22 million and giving it more negotiating power against television networks.