ECB Slows Bond Purchases After Indicating Pace Would Accelerate
Paul Gordon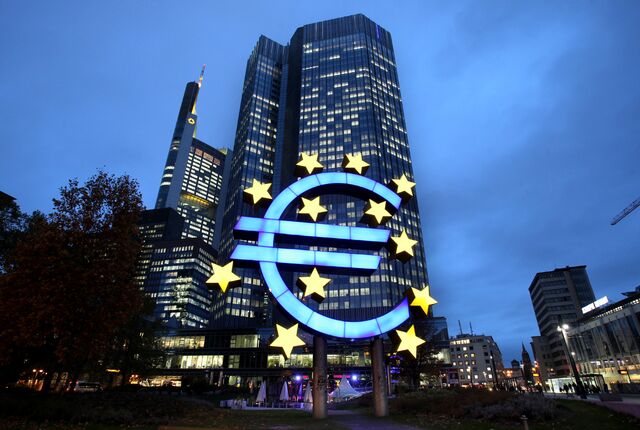 The European Central Bank slowed purchases of public-sector bonds, even after saying it would accelerate buying before liquidity dries up during Europe's summer vacation period.
Holdings of government and agency debt under its quantitative-easing program climbed by 11.8 billion euros ($13 billion) to 134.2 billion euros in the week ended May 22, data on the ECB website showed on Monday. That's the smallest increase in three weeks.
ECB Executive Board member Benoit Coeure said on May 18 that the central bank would increase the pace of its bond buying this month and next to counter lower liquidity in July and August. The comments helped German 10-year bunds, the region's benchmark sovereign securities, bring to an end their longest run of weekly declines since June 2012.
Covered-bond purchases rose by 2 billion euros to 82.8 billion euros, the smallest increase since the start of April. Asset-backed securities climbed by 99 million euros to 6.2 billion euros.
QE started in March with the target of buying a total of 60 billion euros a month of public-sector debt, covered bonds and ABS, though the ECB has said the program can be flexible if needed. Policy makers intend to run the program until September 2016, or until they judge the euro-area inflation rate to be back on track to their goal of just under 2 percent.
Before it's here, it's on the Bloomberg Terminal.
LEARN MORE