Rand Paul's Swag: Filibuster Edition
The "NSA spy blocker" at a discount, for a cause.
By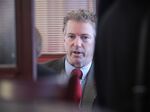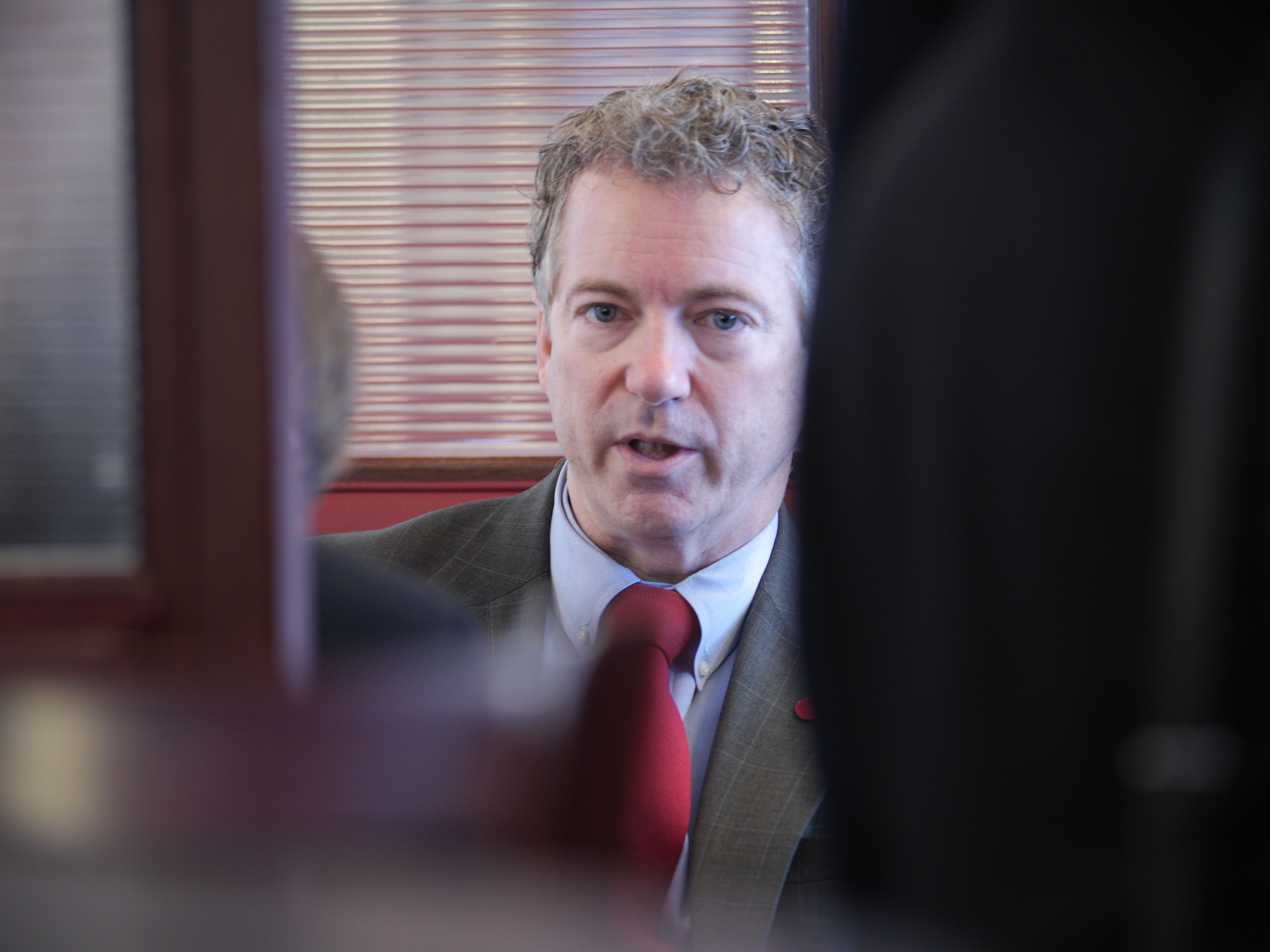 Since the very start of Kentucky Senator Rand Paul's marathon speech against the renewal of the Patriot Act, his campaign has bought up Google ads pointing readers to his swag shop. For $30, a Paul fan can now buy the "Filibuster Starter Pack"—a combo of a shirt and sticker saying that "the NSA knows" who bought them, and a "spy blocker" to be placed on the user-facing camera of a laptop.

This is some kind of deal. The NSA blocker, sold separately, costs $15, as does the T-shirt. But everything about Paul's campaign, at the moment, is wedded to the Patriot fight. While Paul has not said if he'll delay a vote again, and while he has scheduled book events between now and the June 1 expiration of the law, he's issuing missives to supporters about how the fight will not end.
"Spy state apologists in BOTH parties are fuming that I scrambled their scheme to ram through renewal of illegal domestic spying ahead of a holiday weekend," wrote Paul in a Thursday night fundraising message. "The crucial votes could come as soon as Saturday. And with time running out before this lawless legislation expires on May 31st, the clock is our ally." He echoed that in a video message:
Paul's speechifying and campaigning differed from the norm in one important way: It mattered in the real world. He had never tried to conceal his goal of putting public pressure on Congress to embarrass it out of a quick vote on the House's version of the USA Freedom Act or on a two-month extension of current spy programs. In his store, next to the swag featuring cute dogs, "Liberty Bro," and the senator's head spliced onto an image of John Paul Jones, Paul was offering a chance to commemorate the temporary humbling of the security state.
"When you wear the Rand Brand, you look good and stand for something bigger than all of us... liberty," reads ad copy on the Rand Paul store. "Thomas Jefferson would be proud."