technology
HP Sells Control of China Units for $2.3 Billion to Tsinghua
Tony Robinson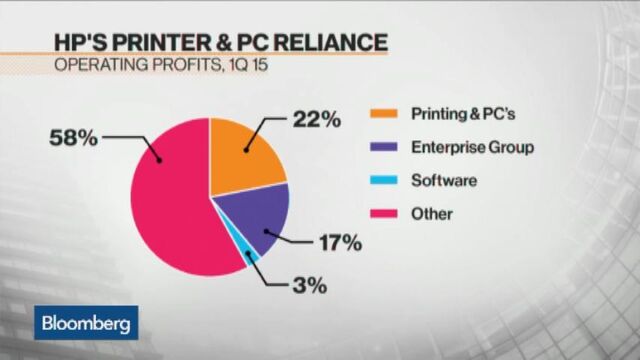 Hewlett-Packard Co. sold a majority stake in its Chinese server, storage and technology assets for $2.3 billion to Tsinghua University, becoming the first major U.S. technology company to pass control to local owners since the government stepped up restrictions on foreign firms.
A group owned by the Chinese university, Tsinghua Holdings, will purchase the 51 percent stake in a new business called H3C. The deal values the businesses at $4.5 billion net of cash and debt, the companies said Thursday in a statement.
China has been encouraging the use of local suppliers and aims to purge most foreign technology from the country's banks, military and government enterprises by 2020, people with knowledge of the matter said in December.
By selling control of the businesses to Chinese investors, Hewlett-Packard seeks to win sales to state-owned companies. The Palo Alto, California-based company will maintain full ownership of its China-based enterprise services, software, HP Helion Cloud, Aruba Networks, printing and personal-systems businesses.
Rough Quarter
Hewlett-Packard's networking units had "a rougher than anticipated" quarter, Chief Executive Officer Meg Whitman told analysts in late February, noting that they struggled in China especially. Networking sales in the three months ended January 31 fell 11 percent from a year earlier.
Under the deal, H3C will become a subsidiary of Unisplendour, a publicly traded unit of Tsinghua Holdings. Unisplendour, a software vendors and system integrator, has been in a long-term strategic distribution partnership with Hewlett-Packard since 1999.
The new H3C generated adjusted revenue of $3.1 billion and adjusted operating profit of $400 million last year, according to the companies' statement.
Hewlett-Packard shares rose 2.3 percent to close at $33.83, leaving the stock down 16 percent this year.
Bloomberg News reported in March that Tsinghua, ICBC International Ltd.'s direct-investment arm RT Capital and state-owned China Huaxin Post & Telecommunication Economy Development Center were on a short list of bidders for the Hewlett-Packard units.
(Updates with closing stock price in eighth paragraph.)
Before it's here, it's on the Bloomberg Terminal.
LEARN MORE