UBS Rap Sheet Leads to Libor Guilty Plea, Currency Fine
Jeffrey Vögeli and Elena Logutenkova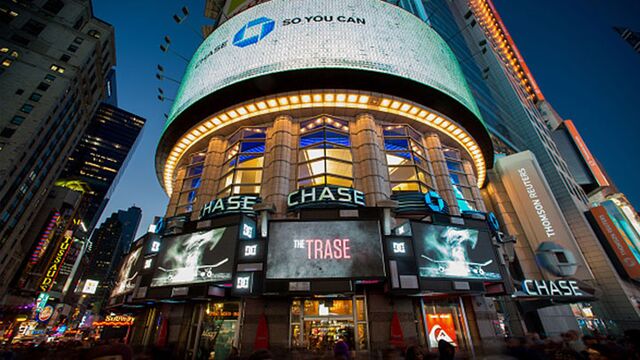 UBS Group AG will pay $545 million to settle U.S. investigations into its role in manipulating currency and interest rates.
The lender's main unit, UBS AG, will also plead guilty to a wire-fraud charge related to interest-rate manipulation after the Department of Justice ripped up an agreement that had let the largest Swiss bank avoid prosecution in the matter.
"UBS has a 'rap sheet' that cannot be ignored," Leslie Caldwell, the head of the Justice Department's criminal division, told reporters Wednesday. "Within the past six years, the department has resolved criminal investigations of UBS three times."
The decision to scrap UBS's non-prosecution agreement and pursue charges set a precedent the Justice Department won't hesitate to repeat "for financial institutions that reoffend," Attorney General Loretta Lynch said Wednesday.
Four global banks agreed to plead guilty to manipulating foreign exchange rates on Wednesday: Citicorp, JPMorgan Chase & Co., Barclays Plc and Royal Bank of Scotland Group Plc. Including Bank of America Corp., which only paid a fine, six banks paid a total of $5.8 billion.
Lower Settlement
In the currency case, UBS said it will pay $342 million to the Federal Reserve, which regulates foreign banks, and undertake remedial measures. It won immunity for cooperating in a parallel antitrust probe, sparing the bank possible fines and felony charges on that score.
The Fed published an order to cease and desist and demanded UBS submit a program spelling out its obligations. UBS will have to submit reports detailing how it will improve internal controls and compliance.
UBS's settlement was lower than some analysts expected. JPMorgan's Kian Abouhossein had estimated the fine at 3 billion francs ($3.2 billion), he said Wednesday in a note to clients.
The $545 million is "not a large amount of money for UBS," Bill Isaac, a former chairman of the Federal Deposit Insurance Corporation, told Bloomberg Radio.
UBS rose 3.2 percent in Zurich trading today to 20.46 francs, bringing the gain this year to 23 percent.
Needs Waiver
The bank will have to seek permission from U.S. regulators to keep operating in certain lines of business after the guilty plea, including managing mutual funds and pensions for Americans. It will need a waiver from the U.S. Department of Labor.
The DOJ said it would support a request by UBS to adjourn sentencing to give the bank time to obtain the exemption. The Securities and Exchange Commission already granted the necessary waivers for the five guilty banks to continue doing business.
UBS said it has no need to set aside further provisions for the settlements and that they would have no financial impact on second-quarter earnings. Rising legal costs have been a burden on earnings since the financial crisis and a stumbling block for Chief Executive Officer Sergio Ermotti in boosting profitability.
Fixing Controls
"The conduct of a small number of employees was unacceptable and we have taken appropriate disciplinary actions," Ermotti and Chairman Axel Weber said in a joint statement. "We made significant investments to strengthen our control framework and compliance programs."
The Libor and currency probes were two of the biggest legal threats UBS faced as it scaled back activities in investment banking, the business that led prosecutors to its doorstep. The bank continues to cooperate with other authorities in the industry-wide matter, including investigations of individuals.
Wednesday's settlements bring UBS's bill for attempting to manipulate markets to more than $2.8 billion. That includes $1.7 billion in the Libor case and the $800 million UBS paid last year to U.S., U.K. and Swiss regulators over its role in rigging foreign exchange rates.