Burberry Lowers Outlook as China Shoppers Shun Hong Kong
Andrew Roberts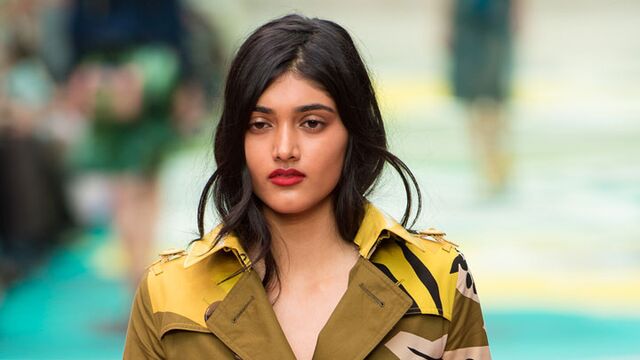 Burberry Group Plc, the British maker of $1,895 trenchcoats, lowered its earnings forecast after the strong pound and decelerating sales in Hong Kong weighed on last year's profit, sending the shares down the most in seven months.
Earnings in the period through March 2016 will be about 40 million pounds ($62 million) less than previously anticipated because of currency swings, London-based Burberry said Wednesday. Adjusted pretax profit fell 1 percent to 455.8 million pounds last fiscal year, the first decline since 2009.
Hong Kong remains "challenging" with store visits down significantly, Chief Financial Officer Carol Fairweather said on a call with reporters. She said the island city's waning appeal to Chinese shoppers is an industrywide problem.
"Today's news provides little if any reassurance," wrote Keith Bowman, an analyst at Hargreaves Lansdown Stockbrokers. The consensus for pretax profit will probably decline 5 percent to 7 percent, according to Thomas Chauvet at Citigroup.
The stock fell as much as 5.9 percent, the steepest intraday decline since Oct. 14. The shares traded 5.3 percent lower at 1,713 pence as of 11:05 a.m. in London.
Hong Kong
Fewer Chinese visitors are splurging on luxury goods in central Hong Kong as President Xi Jinping strengthens his campaign against graft and extravagance. Retail sales fell in the city last year for the first time since 2003 and the decline continued into January, according to the government.
The Americas "has been a little softer, still growing," in the first seven weeks of fiscal 2016, while Europe, the Middle East, India and Africa "remains strong," Burberry's Fairweather said.
Burberry said it now forecasts exchange-rate movements to boost earnings this year by 10 million pounds. Currency shifts wiped 38 million pounds off last year's profit. The pound has gained 5.6 percent against the Japanese yen and 4.9 percent against the U.S. dollar since March 31.
The 159-year-old company adjusted some prices in China, Hong Kong and Europe in April to reflect moves made by peers and account for currency fluctuations, Fairweather said. According to Sanford C. Bernstein, these include lowering the price of some coats in China and raising the amount it charges for select handbags in Paris.
"As we go into each market for each new season, we look at prices in the light of FX and will make changes and adjustments as we have always done," Fairweather said.
Before it's here, it's on the Bloomberg Terminal.
LEARN MORE