BCE, Larry Tanenbaum Agree to Buy Argonauts Football Team
Gerrit De Vynck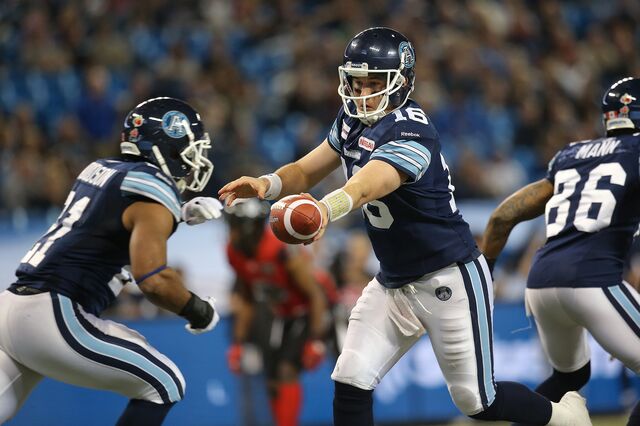 BCE Inc., Canada's largest telecommunications company, and investor Larry Tanenbaum agreed to buy the Toronto Argonauts professional football team from sports entrepreneur David Braley.
Financial terms of the transaction, expected to close on Dec. 31, 2015, weren't disclosed.
Part of BCE's business strategy is owning the content its wireless, cable and Internet users are paying to watch. In 2011, BCE, Tanenbaum and Rogers Communications Inc. bought the Toronto Maple Leafs hockey team, Raptors basketball team and Toronto FC soccer club for C$1.32 billion.
Founded in 1873, the Toronto Argonauts are North America's oldest continuously operated professional football club and the oldest pro sports team of any kind on the continent that still operates with its original name.
The Argonauts have won the CFL championship game a record 16 times, most recently at the 100th Grey Cup in 2012. The team is nicknamed the Boatmen because it was founded by the Argonaut Rowing Club, which owned the club for its first 83 years.
Rogers and BCE, the country's two largest wireless providers, have competed for online and TV broadcast rights for sports and entertainment properties.
BCE's TSN sports channel owns the television broadcast rights for Canadian Football League games through 2018. Rogers snapped up national broadcast rights for National Hockey League games in 2013 with a 12-year C$5.2 billion deal.
Before it's here, it's on the Bloomberg Terminal.
LEARN MORE