Hillary Clinton Says She'll Wait to Judge Trans-Pacific Partnership Trade Deal
She wants any deal to include job protection and increased wages, and to address currency manipulation.
By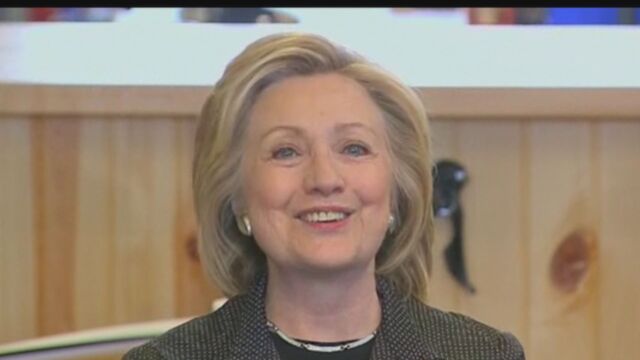 Hillary Clinton is waiting to see the final version of the Trans-Pacific Partnership trade deal before determining whether she supports it, she said Tuesday.
 "I have said I want to judge the final agreement. I have been for trade agreements. I have been against trade agreements," she said at a bicycle shop in Cedar Falls, Iowa, responding to a question from a woman who joined her at a roundtable discussion on small business.
Clinton and her campaign have skirted the TPP issue for weeks, declining to say whether she stands, apparently because she's still undecided.
"This is obviously a very hot topic right now," Clinton said when first responding to the question. "I've been very clear on this." 
The former secretary of state, who worked on the Obama administration's early negotiations on the agreement, said that any deal must protect jobs and increase wages, be strong in protecting health and the environment, and "address either directly or indirectly currency manipulation."
Clinton is caught between President Barack Obama, her former boss, and the left flank of the Democratic Party, which is almost universally opposed to the deal and other new trade agreements. She wrote positively of the negotiations in Hard Choices, her 2014 memoir, but is aware that taking a supportive stance toward the deal could rile the left and labor.