Fate of Jailed Americans Hangs Over Talks With Iran
Indira A.R. Lakshmanan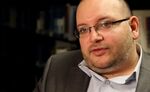 As a June 30 deadline approaches for a nuclear deal with Iran, the fate of four Americans imprisoned or missing in the Islamic Republic hangs over the talks and has provoked a debate on Capitol Hill.
Three -- a former Marine, a pastor and a journalist -- are accused of espionage or undermining Iran's national security. Their families tell a different story: one was visiting his elderly grandmother; another was supporting Christian churches in private homes and an orphanage; the third is a reporter for the Washington Post.
The fourth, former FBI agent Robert Levinson, 67, was reportedly on a CIA fact-finding mission when he went missing in 2007 on Kish Island off Iran's coast. In 2011, his family in Florida received photos from Afghanistan showing him in an orange jumpsuit.
Their representatives in Congress call the men hostages. Iran doesn't recognize the three imprisoned men as Americans because their fathers were Iranian and denies any knowledge of Levinson.
Their plight has set off arguments between lawmakers who insist that the U.S. should demand their freedom as part of any deal limiting Iran's nuclear capabilities and others who say the four shouldn't be treated as bargaining chips.
Rubio's Effort
Many Republicans say freeing the men must come first. Florida Senator Marco Rubio, a Republican presidential candidate, tried last month to require that Iran return the Americans before any nuclear deal would be approved. His amendment failed because of concern in his own party that it would sink a bill giving Congress the power to review an accord.
The Senate approved that oversight legislation, H.R. 1191, last week on a vote of 98-1. The House passed it 400-25 on Thursday, sending it to President Barack Obama, whose administration has backed down from threats that he'd veto it.
That raises the prospect that Congress may resume debate on the fate of the Americans in Iran if they're still in custody when lawmakers weigh whether to accept an accord or seek to block it.
Repeated requests to Rubio's Senate and campaign offices for an interview about the imprisoned Americans went unanswered.
Bargaining Chips
Democrats say the men shouldn't be treated as bargaining chips. They also argue that their chances of getting released would improve if a deal were struck.
Representative Jared Huffman, a California Democrat who represents Jason Rezaian, a 39-year-old half-Iranian Washington Post reporter born in California, says it's unconscionable that he's been held since last year in Tehran's Evin Prison, where political prisoners are executed and foreigners and journalists have been tortured.
Still, Huffman and Rezaian's family think Rubio's amendment making a nuclear deal contingent on the men's release is a terrible idea, Huffman said in an interview. "That's using Jason and the rest of the prisoners as tools" to further Rubio's "agenda" of sinking any nuclear deal, he said.
Iranian Grandmother
Amir Hekmati, a 31-year-old Arizona-born ex-Marine whose family lives in Flint, Michigan, was visiting his Iranian grandmother when he was arrested in 2011, making him the longest-held of the three imprisoned Americans.
His congressman, Dan Kildee, a Michigan Democrat, says Rubio's amendment -- even if well-intentioned -- wouldn't help free the men and defied Hekmati's and his family's wishes to keep the captives separate from the nuclear talks.
"Amir Hekmati doesn't want to be traded for anything," Kildee said in an interview. "He's an innocent man."
The U.S. should never trade "the freedom of innocent Americans" for concessions to another country in its nuclear program or in aggressive behavior, he said. "I understand Rubio's perspective" that Iran doesn't deserve to be freed from its isolation simply by signing a nuclear deal, Kildee said, but "his logic fails."
'Inviting Bad Behavior'
For the U.S. to bargain over the men's freedom is "inviting future bad behavior that can be exchanged for something that a rogue nation might want," sending a message that regimes can extract concessions from the U.S. by taking Americans hostage or jailing them, Kildee said.
Saeed Abedini, a 35-year-old Iranian-American Christian pastor in Idaho, made numerous trips to Iran to establish "house" churches and an orphanage before he was arrested in 2012 and charged with undermining Iranian security. His case has attracted attention not only from Idaho politicians, but also from Christian members of Congress who see his case as one of religious suppression.
Representative Robert Pittenger, a North Carolina Republican, has written to Obama, Secretary of State John Kerry and Pope Francis in support of Abedini. Obama has maximum leverage over Iran's government before a deal is made, and he should use it to insist that the men come home, Pittenger said in an interview.
Senate Resolution
Members of Congress pressing for the Americans' freedom have sponsored resolutions demanding that the Iranian government release the men, without tying it to anything else. The Senate passed a resolution by Senator Jim Risch, an Idaho Republican, on Monday, and the House will take up Kildee's resolution later this month or in June.
Experts on Iran say the regime's motives for holding the men are complicated and that the Obama administration must walk a delicate line to win their freedom.
"We know from experience that Iran won't release political prisoners in Evin Prison unless the costs of keeping them are unbearably high," said Karim Sadjadpour, an Iran analyst at the Carnegie Endowment for International Peace in Washington. "Quietly appealing to the goodwill of the Iranian government rarely works."
"You have to loudly raise awareness every day and let the world know Jason, Saeed and Amir are essentially being held hostage," he said, referring to the reporter, pastor and ex-Marine. Sadjadpour says people "are reluctant to offend Iran for fear of jeopardizing the nuclear deal."
'Backed Into Corner'
John Limbert, a retired American diplomat who was one of the U.S. embassy officials held hostage for 444 days after the 1979 Islamic Revolution, said in an interview that the Iranian regime has "backed itself into a corner" by holding the Americans and insisting on their guilt while offering no credible evidence.
On Monday, the semi-official Fars news agency published a convoluted conspiracy story accusing a U.S. State Department official of being a spymaster for reporter Rezaian, whom Fars alleged wanted to expose a "mafia" at the Voice of America and the BBC's Persian service. U.S. officials dismissed the tale as absurd.
"To me, this is a very clear indication that the Iranian government has nothing, so they have to make this stuff up," said Limbert, now a professor at the U.S. Naval Academy in Annapolis, Maryland. Limbert knew Rezaian's late father, who owned a carpet store in Mill Valley, California, and gave a Persian rug to every U.S. hostage when they arrived home safely.
'Delusion' on Rights
Mehdi Khalaji, an Iran analyst at the Washington Institute for Near East Policy, compared the Iranian regime's actions to the mafia. "They arrest someone, and they won't let him go," he said. "They want something in exchange, especially for dual nationals."
Some U.S. officials think a nuclear deal "may change Iran's behavior with regard to human rights, political freedom, regional policies. That's a delusion," said Khalaji, whose father, a prominent cleric, was imprisoned for 25 days for condemning a crackdown on protesters in 2010. "If President Obama asks for the release of these Americans, it would send a good message to all activists and to Iranian people that he did not forget the human rights violations in Iran," even as he made a nuclear deal.
Signal to U.S.
If a nuclear deal happens, Sadjadpour said, "the likelihood of their release goes up, but it's difficult to predict, and their circumstances are different," especially Levinson's.
Still, he worries that Supreme Leader Ayatollah Ali Khamenei "sees a benefit in keeping Americans hostage in Iranian prisons," Sadjadpour said. "You send a signal to the U.S. that a nuclear deal doesn't mean political normalization, and you send a signal to the Iranian population that a nuclear compromise doesn't mean internal weakness."
Asked after a framework nuclear accord was announced on April 2 in Lausanne, Switzerland, if the Americans would be released as a goodwill measure once the deal was final, Kerry said, "No meeting, no date when we come together has been without conversation about our American citizens."
"I'm not going to go into any details except to say to you that that conversation is continuing," Kerry said. "We have a very specific process in place to try to deal with it."