Avon's Stock Holds On to Some of Its Gain After Buyout Hoax
Nick Turner and Tara Lachapelle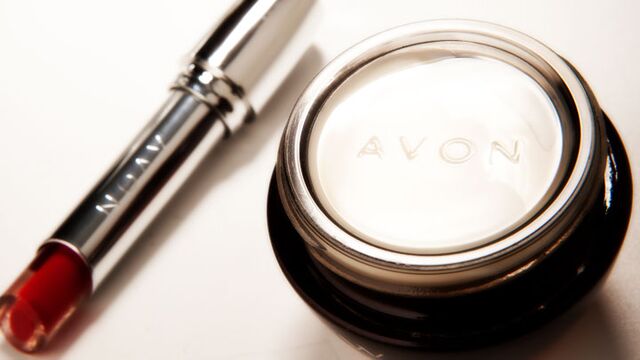 Avon Products Inc., the target of a fake takeover bid, is still trading above where it was before the hoax, a sign some investors are holding out for a real buyer.
The shares surged as much as 20 percent on Thursday after a regulatory filing purported to show a bid for $18.75 a share -- about three times Avon's stock price at the time. Though Avon soon said there was no such offer and the U.S. Securities and Exchange Commission began reviewing the incident, the shares remained up 6 percent by the close. The stock gave up an additional 1.6 percent on Friday, staying well above its pre-hoax level of about $6.50.
Even if the bid wasn't real, the episode spotlighted Avon's status as a takeover candidate. The cosmetics company, which has suffered three straight years of losses and declining sales, could still be worth more than its valuation suggests, said Sachin Shah, a merger arbitrage and special situations analyst for Albert Fried & Co.
"Maybe not $18.75, but the valuation supports much higher than where it's trading at," he said. "That said, we'd have to see a legitimate buyer, and hopefully not one that's being investigated by the SEC."
Thursday's rally was triggered by an SEC filing at 11:35 a.m. New York time from PTG Capital Partners Ltd., a firm whose existence couldn't be verified. The document included errors, such as referring to the purported bidder as "TPG" twice, and named a fictitious law firm.
The phrasing in the filing was similar to wording previously put out by TPG Capital, a private-equity firm that has done deals with Avon. It 2010, TPG acquired Avon Japan from the New York-based cosmetics company. Owen Blicksilver, a TPG spokesman at Owen Blicksilver Public Relations, said Thursday that TPG hasn't bid for Avon and has no connection to PTG.
After climbing as high as $8 on Thursday, Avon's shares closed at $6.96 on Friday in New York.