Here's How Robin Hood Compares With Other NYC Fundraisers
Amanda Gordon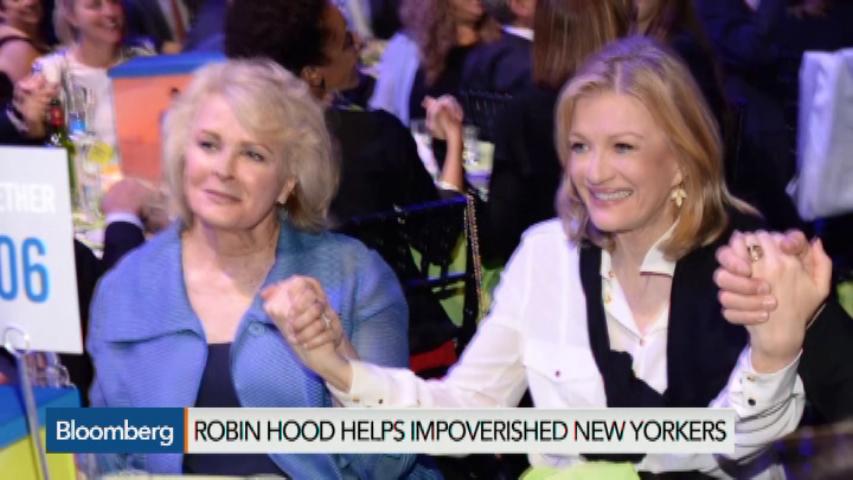 New York's wealthiest attend parties to raise money for all sorts of philanthropic causes, and none comes close to bringing in as much as the Robin Hood Foundation's annual gala.
Here's a roundup of some of the biggest charitable evenings that have taken place over the years:
1) Robin Hood Foundation's 2015 gala on Tuesday raised more than $101 million to fight poverty in New York. The total included a $25 million anonymous gift, another by the Pershing Square Foundation that matched up to $25 million of pledges made in the room, and $25 million in table sales. Among the guests were Paul Tudor Jones, Bill Ackman and Oprah Winfrey. Musical performers included Paul McCartney and Jon Bon Jovi.

2) Carnegie Hall raised $60 million in 2003 to celebrate Sandy Weill's 70th birthday and his 20th anniversary as a trustee. The objective was to build an endowment fund for music education; Weill and his wife Joan matched every donation. Walter Cronkite read a letter from President George W. Bush and First Lady Laura Bush, and former President Bill Clinton spoke. Yo-Yo Ma was among the performers.
3) The United Jewish Appeal-Federation of New York raised $48 million at a kickoff for its 2015 Campaign, a private event held at the home of Phyllis and William L. Mack. Its annual Wall Street Dinner raised more than $26 million in both 2013 and 2014, when the headlining honorees were Lloyd Blankfein and Jacques Brand, respectively.

4) The Metropolitan Museum of Art held its annual Costume Institute gala last week, raising more than $12.5 million. Anna Wintour, who orchestrates the event, recruited actress Jennifer Lawrence this year as one of the hosts. She was among dozens of global celebrities to attend, along with David Koch and Steve Schwarzman.

5) Lincoln Center for the Performing Arts brought in $10.4 million at its Spring Gala on Monday. Of the total, $5 million came from David M. Rubenstein. Among the guests, were 44 people who had donated at least $1 million during the course of its Bravo Campaign, which raised funds to transform the campus. Hearst Corp. was honored, with special focus on support from CEO Steve R. Swartz and Executive Vice Chairman Frank A. Bennack.
6) The NYU Langone Medical Center's 2011 Violet Ball raised more than $9.7 million honoring Fiona and Stanley Druckenmiller. The couple's $100 million gift through their foundation helped establish a neuroscience institute. The decor was violet, of course.
(In a previous version of this story, the organization corrected the number of $1 million donors to the Bravo Campaign.)
Before it's here, it's on the Bloomberg Terminal.
LEARN MORE